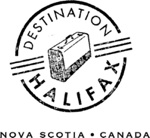 It's impossible to experience Halifax travel without having a brush with history.
Halifax, NS (PRWEB) March 26, 2013
Set your GPS for Halifax, Nova Scotia in 2013 as there is no better time than now to feel the rush of excitement and experience the cultural fusion taking place in the harbour city. A busy schedule of signature Halifax festivals and events like the upcoming Viewfinders Atlantic Film Festival for Youth and several notable historic milestones such as the 100th anniversary of the CSS Acadia are what will make this year a special one for travellers to write home about.
Halifax's innate cultural charm comes from a perfect balance of past and present: old favourites served up with modern flare; proud traditions alongside unexpected adventures. A fiddler jamming with a beat boxer. Centuries-old canons blasting in synch with fireworks. Tall ships docked beside tugboats with cartoon character faces. A piping hot plate of lobster poutine. Cobblestone streets lined with trendy galleries and boutiques. It's no wonder why Halifax is the heart of East Coast arts and culture. This invigorating blend of old and new is not only woven into the fabric of the city but into every Halifax vacation.
One prime example: the refreshing selection of Halifax festivals and events, which has nothing to do with the ocean breeze off the harbour. It's influenced by Halifax's Acadian, Mi'kmaq, Scottish and African roots as well as a vibrant urban sensibility that embraces signature experiences. Plan your Halifax travel today and get here in time to see unforgettable annual cultural events such as Viewfinders Atlantic Film Festival for Youth, RBC Multicultural Festival, and the Royal Nova Scotia International Tattoo.
The unique spirit and personality of the region is also beautifully expressed through the Halifax arts scene. As Atlantic Canada's largest arts museum, the Art Gallery of Nova Scotia's diverse and impressive collection of masterpieces range from the 16th century to modern day, and with over 80 other galleries to visit art lovers will find plenty of visual delights to keep them busy. Theatre buffs will appreciate the many high calibre productions available to Halifax audiences – be it through the lively entertainment of Grafton Street Dinner Theatre, en plein air at Shakespeare by the Sea, the unbridled energy of the Atlantic Fringe Festival, or the stellar line up of plays and musicals at Neptune Theatre which is celebrating its 50th season this year.
The Halifax story is made up of many interesting chapters, each one revealed through must-see Halifax museums, historic sites and attractions. Learn about Halifax's rich sea-faring traditions at the Maritime Museum of the Atlantic or aboard the HMCS Sackville and CSS Acadia. Visit the Canadian Museum of Immigration at Pier 21 - the gateway to Canada for over a million immigrants from 1928-1971. Discover the natural wonders of Nova Scotia's land and sea at the Museum of Natural History. Wander through the cemeteries where victims of the Titanic tragedy have been laid to rest. Connect with the key figures and moments in time that shaped our past at the Dartmouth Heritage Museum and the Africville Museum. Get up close to history when you meet a 78th Highlander and feel the boom of the noon gun at the Halifax Citadel National Historic Site - the star-shaped fort that overlooks the downtown. Step back in time to experience rural Nova Scotia life circa the 1940's at Memory Lane Heritage Village. It's impossible to visit Halifax and not have a brush with history.
Come and enjoy the many incredible arts and culture events and activities that await you in Halifax, Nova Scotia. To plan your trip or inject even more inspiration into your itinerary, visit http://www.destinationhalifax.com.
About Destination Halifax
Destination Halifax is a partnership of the Province of Nova Scotia, the Halifax Regional Municipality, the Hotel Association of Nova Scotia, and participating industry members. Since its inception in 2002, Destination Halifax has operated with a goal of promoting the Halifax Regional Municipality as a year-round destination of choice for business and leisure travelers.