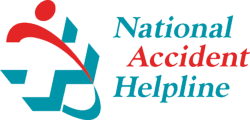 it's important that everyone takes extra care on the roads to ensure a safe and happy Halloween.
(PRWEB UK) 29 October 2012
Halloween is a fun and exciting time of year for children, but with the excitement of Halloween parties and trick or treating safety rules can easily be forgotten and could lead to an increase in road accidents. National Accident Helpline is urging parents and drivers to keep Halloween safety in mind.
According to media reports, the number of children on the roads doubles at this time of year, and Halloween is the third most dangerous day of the year when it comes to car accidents.
With a few basic safety measures put in place, families across the country can have a fun and safe celebration.
Beth Powell, consumer director at National Accident helpline said: "During Halloween many people will be going to events such as trick or treating, but with the clocks going back and the evenings getting darker earlier, it's important that everyone takes extra care on the roads to ensure a safe and happy Halloween"
Halloween safety tips from Child Alert:

Always watch out for cars in the road
Watch carefully when crossing roads and use dedicated crossings wherever possible
Motorists should slow down and watch out for children, especially in residential areas
Stay on the pavements and do not walk on the roads unless it's safe to do so
Plan your route ahead of time
Ensure all costumes are flame retardant and stay visible by applying reflective tape
Trick or treat in streets that you are familiar with and only visit well-lit houses
Always ensure that young children are accompanied by an adult
Beth added: "We understand that accidents do happen and we are here to help. If you or any of your family are unfortunate enough to sustain an injury which could have been prevented, contact National Accident Helpline and speak to one of our legally trained advisors."
-ENDS-
Notes to Editors
About National Accident Helpline:
National Accident Helpline, part of the Consumer Champion Group, is the biggest and most experienced personal injury claims company in the UK and has been championing consumers' rights and providing access to justice since 1993.