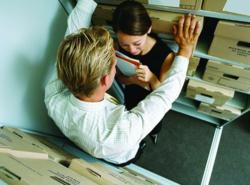 Our organization has a 0% tolerance for any and all harassing behavior
New York, NY (PRWEB) November 21, 2012
Harassment training videos are being used more than any other type of corporate training video in the world today. Why? The demand for harassment training has become so strong that organizations are now sending managers to training seminars to be able to administer the harassment training videos they purchase from companies like Carlton's Training.
Harassment encompasses so much now that programs have to be developed for the various forms that have taken hold of the workplace. Cyber bullying has overwhelmed offices across the country. Sexting has gone rampant on company cell phones from colleague to colleague. And the use of social network sites to make unwanted advances to fellow employees has hit an all time high.
A lot of people reading this right now may get a little frightened that maybe their conduct may not be desired and be concerned. So the questions must be asked. What is Harassment? Is it discrimination? What subjects can be classified as being about harassment? Organizations need to first define what harassment is to their employees. The corporate training video Harassment Hurts: It's Personal asks these questions and more. The program utilizes a unique approach to defining harassment and the negative consequences of this inappropriate behavior.
Another great example of a new program used in harassment training now is the title As Simple As Respect. This program instructs employees how to spot not just harassing behavior towards themselves but the protocol to reporting when they witness harassment to fellow co-workers. Often times harassing behavior is not reported due to intimidating factors brought forth by the harasser themselves. This program by Carlton's Training Solutions also identifies discrimination in all forms from religious or cultural beliefs to race or gender. Clients who have used the program have taken a stand. "Our organization has a 0% tolerance for any and all harassing behavior," said Alan James of Verizon International.
About Carlton's Training Solutions
Carlton's Training Solutions is a world reknowned consulting firm serving its clients in the corporate world for over thirteen years. The firm has made strides to gather the greatest business minds on the planet to present globally recognized programs and brands to companies large and small and in every endeavor from fortune 500 to Healthcare organizations. These business minds include Bob Farrell, legendary owner of the successful Farrell's ice cream franchise as well as Tom Peters, known for his best selling book In Search of Excellence, being on the cover of Fast company and appearing on 60 minutes twice. Others include Joel Barker, Ken Blanchard and his invention of situational leadership, Dewitt Jones, famed Notre Dame football coach Lou Holtz with his unique leadership style among many others. To view other programs and business leader's programs by Carlton's Training Solutions, click here at http://carltonstraining.com