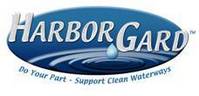 Proponents of the bill also say that 'there are already laws to deal with this type of pollution' and 'we do not need more laws and regulation.'
Denver, Colorado (PRWEB) February 20, 2008
In a statement made by Paul Clukies, President and CEO of HarborGard, LLC (http://www.harborgard.com)], "The whole world is 'going green' but the EPA and marine industry politicians seem to be going the opposite direction." Clukies supports a recent court ruling (see Northwest Environmental Advocates v. United States Environmental Protection Agency - case number(s) 03-74795, 06-17187 and 06-17188 in the United States Court of Appeals for the Ninth Circuit) that says the Environmental Protection Agency (EPA) does not have the right to allow recreational boats to continue their unregulated water polluting trend. As the ruling currently stands, the EPA must establish a revised National Pollutant Discharge Elimination System (NPDES) permitting system to include recreational boats by September 2008 (see link: http://cfpub.epa.gov/npdes/about.cfm?program_id=0)]. The EPA is appealing this decision, but Clukies believes that straightforward enforcement of the Clean Water Act, along with utilization of various product solutions to correct the underlying problems, would be best.
"While these small discharges of oil, fuel and other pollutants are hard to measure and seemingly harmless, the cumulative environmental impact has grown - along with the boat population - to the point where it is now very measurable and very significant," Clukies says. "The EPA itself has published articles on this problem in the past, and some simple common-sense regulatory controls here would go a long way toward cleaning up the problem. Appeal by the EPA seems to go directly against the spirit and intent of the Clean Water Act and the EPA's own core mission. We would like to see the EPA rally around a solution that promotes the prevention of further pollution." Clukies' company, HarborGard, has developed one such solution to the pollution caused by boat bilge discharges: a line of simple and inexpensive patented products designed to prevent oil and fuel sheen on the water.
The National Marine Manufacturers Association (NMMA), in support of the EPA's appeal, has initiated a bill in Washington, D.C. - "The Recreational Boating Act of 2007" - designed specifically to undercut and reverse the court's ruling. NMMA correspondence in November 2007 states that they feel "such a (permit) system will drive down boating sales and participation in boating more broadly, as consumers find other recreational opportunities with fewer barriers." Clukies would like to see the NMMA acknowledge the significant environmental impact of their politically-focused direction and place it in perspective alongside their mission.
Clukies also says that boat manufacturers have told him they won't add even minimal costs for product solutions that could stop the pollution, unless they are forced by law. "A solution to stop pollutant discharges from individual recreational boats does not have to be complex or expensive," he says. "Boat manufacturers could easily and inexpensively implement these safeguards if they were sincerely concerned about the environment. We're continually running into companies that purport to be environmentally conscious - all the way up to the point where it becomes inconvenient or costs money. Some of these same companies herald themselves as 'strong proponents of environmental sustainability,' which makes the positioning of all this even more interesting."
Clukies feels that proponents of the bill want people to believe it's just a simple common-sense issue of preventing recreational boaters from having to purchase an unnecessary and expensive permit that has historically been applicable only to large freighter ships. "Their message focuses on the 'ballast water issue' and omits mention of the 'pollution issue,' which is as much (or more) of a problem caused by the same boats," he says. "Proponents of the bill also say that 'there are already laws to deal with this type of pollution' and 'we do not need more laws and regulation.'" He continues, "There are indeed laws and regulations for this pollution: the Clean Water Act and the Federal No-Sheen Rule. What's needed is the ability to enforce these laws on small watercraft. But the waiver created by the EPA and the NMMA's proposed bill serve only to disable enforcement; essentially granting immunity to all recreational boats from the rules and intent of the Clean Water Act."
These issues are now before the House and Senate. "Contact your Congressman or Senator today and urge them to look for green solutions," Clukies advises. "Contact the EPA and ask them why they are appealing a court ruling that would reduce water pollution. Contact the NMMA and ask them how they justify prioritizing boat sales revenue ahead of environmental sustainability."
About HarborGard
HarborGard™ has developed an innovative new line of simple and inexpensive patented products that prevent 99+% of all oil and fuel sheen on the water caused by boat bilge discharges. For more information, contact HarborGard, LLC, Paul Clukies, at 866.NO.SHEEN (866.667.4336), or visit the website at http://www.harborgard.com. Do your part - support clean waterways.
# # #