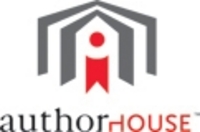 "ASI's been aggressive in making our new titles available for purchase through leading digital readers and content portals," said Kevin Weiss, ASI president and CEO
Bloomington, Ind. (PRWEB) August 3, 2010
AuthorHouse, a leading self-publishing imprint of Author Solutions, Inc. (ASI), announced Tuesday that it has made available for the first time ever digital versions of 12 classic Harold Robbins novels. The titles are available through the Apple iBookstore, the Amazon Kindle, the Barnes & Noble nook, and the Sony e-Reader.
Robbins' widow Jann Robbins chose to bring the out-of-print titles back into print with AuthorHouse specifically so that digital formats could be made available to Robbins' fans and to reach out to a new generation of readers who may not have been exposed to his works.
"Harold was a literary trailblazer who did things his way, and he would be excited by the changes underway in publishing—especially the growing popularity of e-books and other digital formats," said Jann Robbins. "I felt it was important to get these works out to new readers, and a big part of that was making the digital versions available through multiple platforms."
AuthorHouse announced in June it was partnering with Jann Robbins to bring back: Where Love Has Gone; The Lonely Lady; Goodbye, Janette; The Adventurers; Never Love a Stranger; Descent from Xanadu; Memories of Another Day; The Pirate, The Inheritors; Spellbinder; Dreams Die First; and The Dream Merchants. Robbins remains the top-selling American fiction writer with more than 750 million copies of his books sold.
"ASI's been aggressive in making our new titles available for purchase through leading digital readers and content portals," said Kevin Weiss, ASI president and CEO, "It's fantastic that we're in a time that allows Jann to bring back these timeless classics in formats that appeal to readers of all ages."
For more information on Author Solutions, Inc's leadership of the indie book publishing revolution log on to http://www.authorsolutions.com . To begin publishing your book with AuthorHouse today, call 1-888-519-5121 or visit authorhouse.com.
About AuthorHouse
AuthorHouse, an Author Solutions, Inc. author services provider, is the leading provider of self- publishing, marketing, and bookselling services for authors around the globe. Committed to providing the highest level of customer service, AuthorHouse assigns each author personal publishing and marketing consultants who provide guidance throughout the process. Headquartered in Bloomington, Indiana, AuthorHouse released its 60,000th title in spring 2009. For more information, or to publish your book, visit http://www.authorhouse.com, or call 1-888-519-5121.
About Author Solutions, Inc.
Author Solutions, Inc. (ASI), an Inc. 5000 company, is owned by Bertram Capital and is the world leader in indie book publishing—the fastest-growing segment of publishing. ASI's self-publishing brands—AuthorHouse, AuthorHouse UK, iUniverse, Trafford, Xlibris, and Wordclay—have helped more than 85,000 authors self-publish, promote, and bring to market more than 120,000 new titles. Through strategic alliances with leading trade publishers, ASI is making it possible to develop new literary talent efficiently and provide authors a platform for bringing their books to market. Headquartered in Bloomington, Indiana, ASI also operates offices in Indianapolis and Milton Keynes, England. Visit http://www.authorsolutions.com, or call 1-888-519-5121 x5238 for more information.
###