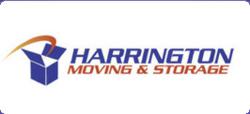 Maplewood, NJ (PRWEB) November 19, 2012
There are many examples of Harrington Mover's community outreach work. On Monday, November 19th, 2012, Harrington Moving & Storage will transport non-perishable donated food from Rutgers University to the Community Food Bank of New Jersey. The company is arranging for staff members to load and deliver two truck-loads of food for the local Food Bank. Jeff Harrington, owner of the Harrington Moving & Storage, has been working closely with Diane Riley, Director of Advocacy at the Community Food Bank of New Jersey, and with Dheeraj Gautam, a student at Rutgers University and the Marketing Officer of the Supply Chain Management Association, in order to execute the delivery.
In the aftermath of the devastating Hurricane Sandy, Harrington Moving & Storage is doing its part to help New Jersey recover. The monster of a storm, which hit New Jersey and New York especially hard, left millions without electricity or access to basic commodities.
The Community Bank of New Jersey is currently distributing more than 100,000 pounds of food daily to families affected by Hurricane Sandy. It has been working in coordination with the New Jersey Voluntary Organization Active in Disaster (VOAD), the Red Cross, and the Salvation Army to most effectively to respond to the many needs of New Jersey Residents who that have been struck by the devastation.
Jeff Harrington, expresses the "importance of volunteering in the community," and will continue to execute community outreach projects with local food banks and charities. The company aims to aid over 900,000 low-income individuals in 18 of New Jersey's 21 counties during the th course of the year.
In addition to participating in the food drive, Harrington Moving & Storage recently volunteered its services to transport gifts to the Valerie Fund's Thanksgiving Ball Auction, which took place on Friday November 16th. The Valerie Fund is a nonprofit whose mission is to provide support and health care for children with cancer and blood disorders.
More Information About Harrington Moving & Storage
Harrington Moving & Storage has been in business for more than 16 years. The company offers exceptional relocation and storage services for individuals and business, both domestically and abroad. Harrington Moving & Storage employees complete extensive training to ensure that every client's move runs smoothly. The company provides quality customer support and expertise in the field; its reliable transportation and storage services have earned it several awards, including the "Circle of Excellence" the "Best Movers" awards. In addition, Harrington Moving and Storage received the 2006 New Jersey Moving Member of the Year Award, and the 2010 New Jersey Driver of the Year Award.