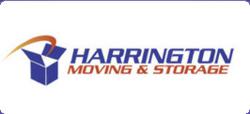 Maplewood, NJ (PRWEB) December 23, 2012
Since its founding over sixteen years ago, Harrington Moving & Storage has participated in numerous charity events such as food drives, auctions, galas, and walks to raise money for nonprofits. For example, the company has worked with organizations such as the Community Foodbank of New Jersey. This is also not the first time that Harrington Moving & Storage is teaming with Keller WIlliams Real Estate to do service work; just last month, on November 9th, 2012, Harrington Moving & Storage transported donated Blankets as part of a Keller William's charity event.
This time, Harrington Moving & Storage will be bringing donated furniture to those devastated by Hurricane Sandy in New Jersey in a charity event called "Re-Furnish the Shore," organized by Keller Williams Realty, Creative Wallcoverings & Interiors, and ASP1RE Magazine. The company will be bringing devoted staff members and their "Harrington Moving & Storage" embossed trucks to the drop-off site at Creative Wallcoverings & Interiors, located on 560 Central Avenue, New Providence, NJ. They will pick up [hopefully] large quantities of donated furniture, and will transport them to the distribution location in Brick, NJ. From there, through the mayor's office, those hit hard by the storm will be able up pick up furniture and interior pieces for their homes. The official furniture drop-off dates and times are set for Saturday, January 26th, 2013, from 9 am to 6 pm, and for Saturday, February 2nd, 2013, from 9 am to 6 pm. If you happen to have gently-used furniture, creative wall coverings and/or interiors that you no longer want or need, please consider donating them in this event.
In the aftermath of Hurricane Sandy, taking the time, energy, and resources to help others is of great importance. Many are still struggling to repair their homes and to restore their lives to normalcy nearly two months after the catastrophic storm. Jeff Harrington explains that "one our core values here at Harrington Moving & Storage is to help those in need. I am proud of my staff who wholeheartedly devote their energy to volunteer work." Jeff Harrington says that the company plans on continuing its charity work in the future, and hopes that his company's work will encourage other firms to get involved in community service.
More About Harrington Moving & Storage
Harrington Moving & Storage is based in Maplewood New Jersey, and has been a leader in the moving and storage industry for more than sixteen years. Harrington Moving & Storage provides moving and storing services to individuals and businesses alike, guaranteeing its customers a pleasant moving experience domestically or abroad. Harrington Moving & Storage also stands out in its dedication to charity work. Indeed, nonprofit organizations have recognized Harrington Moving & Storage as an 'irreplaceable assets to the community.' Harrington, the leading moving company with a giving hand, has earned many awards, including the New Jersey Driver of the Year Award (2006, 2010).