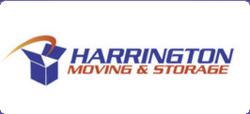 Maplewood, New Jersey (PRWEB) March 05, 2013
Just recently, on January 26th, 2013, Harrington Moving & Storage brought donated furniture to those struck hard by Hurricane Sandy in New Jersey in a charity program called "Re-Furnish the Shore," co-run by Harrington Moving & Storage, Keller Williams Realty, Creative Wallcoverings & Interiors, and ASP1RE Magazine. Harrington's devoted staff drove their trucks to the furniture drop-off site at Creative Wallcoverings & Interiors on 560 Central Avenue, New Providence, NJ. There the crew pick up a many pieces of donated furniture, and transported them to the distribution site at a temporarily empty shopping center in Union Beach, New Jersey. As a result, those affected by the storm were able to receive furniture to make their homes feel warm and inviting.
Next, a week and a half later, with the help of Governor Chris Christie office, New Jersey emergency services were able to set up a drop-off location in Union Beach, NJ. On Thursday February 7th, Harrington Moving & Storage picked up yet another two truckloads of furniture, this time from a 6,000 square foot Creative Wallcoverings & Interiors warehouse in Murray Hill, New Jersey. The company then delivered the furniture to Hurricane Sandy victims of the Union Beach Area. Harrington worked with the New Jersey Office of Emergency Management to deliver the furniture--including small dining tables, chairs, sofas and dressers--to those residing in the Union Beach area.
Jeff Harrington, CEO of Harrington Moving & Storage, is very pleased that the two-part charity program turned out to be such a success. The company views its involvement in the events as a given, since the company emphasizes charity work as part of its overarching mission. Jeff Harrington explains that "at Harringtons, our staff consistently dedicates time and energy towards charity projects." The company plans to be involved in numerous projects in 2013, and hopes that others in the community will get involved as well.
More About Harrington Moving & Storage
Harrington Moving & Storage, based in Maplewood, New Jersey, is a leader in the moving and storage industry. The company has grown into a premier company after seventeen years of experience. Harrington Moving & Storage offers moving and storing services to firms and individuals alike; Harrington clients enjoy a smooth moving experience at a very affordable price, internationally or locally. Harrington Moving & Storage stands out in another dimension too: in its commitment to charity work. Indeed, charity organizations have referred to Harrington Moving & Storage as an 'irreplaceable assets to the community.' Harrington, the top-tier moving firm with a giving heart, has been honored with several awards, including the Driver of the Year Award for New Jersey (2006, 2010).