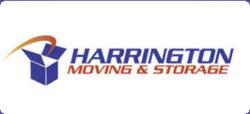 Maplewood, New Jersey (PRWEB) March 04, 2013
Harrington Moving just recently made public its participation in the upcoming IAM--International Association of Movers--meeting to be held from October 7th through October 10th, 2013. Harrington's invitation to the event is a significant honor, as membership in the IAM is reserved only for the top moving companies around the globe. Movers in the military, industry, and consumer sectors that are members of the IAM are esteemed as pick-of-the-crop enterprises. The IAM is comprised of thousands of member companies that hail from 170 different countries and territories, and is committed to building a strong moving community, as well as collecting and disseminating useful information on all things moving.
Harrington Moving & Storage's founder and owner, Jeff Harrington, shared his feelings about the event, saying, "the IAM meeting will be a great opportunity for Harrington to build cross-cultural relations with fellow movers worldwide, to learn first-hand about cutting-edge developments in the world of moving, and to share about some of Harrington's achievements." Harrington will be bringing a delegation from the Harrington team to the multi-day event. This is by no means not the first time that Harrington will be participating in the event--in fact this is Harrington's 3rd year at the IAM meeting.
Jeff Harrington, since founding it some seventeen years ago, has grown the company to an extraordinary degree, and today runs a successful moving and storage enterprise. Harrington Moving & Storage, though based in Maplewood, New Jersey, conducts in state, national, and international moves alike. Thus, for a moving company that operates on an international level, building stronger global bridges through the IAM Meeting is crucial. Indeed, in March of 2013, Harrington will be moving a family from the UK to Ridgewood, New Jersey, and plans to conduct many more international moves in the future.
Harrington Moving & Storage is also highly involved in non-profit charity work. In the past, the company has participated in fundraisers, food drives, furniture drives and more. As a top-tier moving company in the United States, and as a committed partner to charity organizations, Harrington's participation at the IAM Annual Meeting will be a wonderful way to celebrate the company's achievement, and is a great launching pad for more exciting projects to come.
More About Harrington Moving & Storage
Harrington Moving & Storage's headquarters are in Maplewood, New Jersey, and the company has been moving families and businesses since 1996. Harringtons ensures its customers a pleasant moving experience, whether moving them down the street or to another country. Harrington Moving and Storage has been honored with several awards, including the New Jersey Driver of the Year Award (2006, 2010).