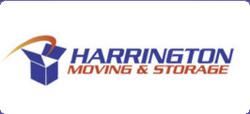 Maplewood, NJ (PRWEB) November 20, 2012
Harrington Moving & Storage has an extraordinary record when it comes to charity work--for years, Harrington Moving & Storage has volunteered its services to nonprofit organizations. The company has build a unique relationship with the Valerie Fund, a nonprofit which provides extensive support and healthcare to children with cancer and blood disorders. Harrington Moving & Storage has participated in many events and programs held by the Valerie Fund over the years, including the Valerie Fund Walk and Camp Happy Times. This summer, on June 9th, 2012, Harrington Movers delivered 3,000 bottled waters, 80 cases of T-shirts and over 3,000 bags of Chips to the Valerie Fund 5K Walk and the JAG Physical Therapy 5K Run.
Thus, in light of the Valerie Fund's upcoming Thanksgiving event, Harrington Moving and Storage see its involvement as a given. On Friday, November 16th, Harrington Moving & Storage will transport one truck load of 150-200 gifts and decorations to the Valerie Fund Thanksgiving Ball Auction, held at the Hilton Short Hills in New Jersey. The company will pick up the items from the Valerie Fund center in Maplewood, New Jersey and then deliver them to the Hilton the evening of the event.
The Valerie Fund aims to raise funds for healthcare services through an auction and an ongoing raffle (which may be accessed via the Valerie Fund website). Participants have an option of purchasing any number of tickets (1 ticket for 50 dollars, 3 for 100 dollars) for a chance to win a week-long trip for two to the Westin Dawn Beach Resort and Spa St. Maarten for 7 days/6 nights. The drawing for the raffle is set for 11:00PM on November 16th at the Hilton Short Hills. All proceeds from the raffle tickets will directly benefit the Valerie Fund.
Jeff Harrington, owner of Harrington Moving & Storage says "volunteering is an integral part of the company's mission and character." He has emphasized on numerous occasion that everyone can give back and "at the end of the day, any little bit can help."
Learn More About Harrington Moving & Storage
Harrington has been a leader in the moving and storage industry since 1996. The company offers local, nationwide, and international moving and storage services, both for corporations and for individuals. The Harrington staff undergoes intensive training in order to ensure the absolute best moving experience for customers. The company, under Jeff Harrington's leadership, has built a reputable name associated with expertise, professionalism, customer satisfaction and community outreach. Harrington Moving & Storage has won several awards including the "Circle of Excellence" and the "Best Movers" award. Harrington Moving & Storage is also the recipient of the New Jersey Moving Member of the Year Award for 2006 and the New Jersey Driver of the Year Award for 2010.