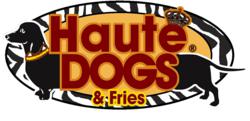 (PRWEB) March 08, 2013
NoVA Wars: Super Chili Bowl 2013 is Northern Virginia Magazine's competition to find the best chili in NoVA. It's time for another Super Chili Bowl and Haute Dogs and Fries is a proud finalist.
It is down to the final four, haute dogs and fries invites guests to come and taste free chili from finalists Stone's Cove Kitbar, Glory Days Grill, Haute Dogs & Fries and wild card winner Finnegan's Leesburg. Vote to decide who will become this year's chili champion. Enjoy live music from local band Mars Rodeo and free raffle giveaways worth over $200!
The Super Chili Bowl will be at the Hilton Springfield in Springfield where attendees can taste test the challengers' chili and vote for their favorite.
Upon arrival, please check in at the Northern Virginia Magazine table to get your judging score card and a free ticket for the raffles occurring every half hour.
For more information please go to http://www.nova-wars.com.
Event Information:
Saturday, March 9 from Noon-2pm
Hilton Springfield
6500 Loisdale Road, Springfield, VA 22150
About Haute Dogs & Fries
Haute Dogs & Fries offers a fresh take on the family casual dining experience, serving gourmet hot dogs that rival those found at Boston's Fenway Park. These aren't typical ballpark franks. Each hot dog is served hot off the grill on fresh, New England style buns and dressed with fresh, locally produced toppings ranging from classic combinations to less conventional creations. They also have a wide menu that includes other all-American classics including cheeseburgers, sausages, traditional sides and sweet treat desserts. Located in Purcellville and Alexandria, Virginia, Haute Dogs & Fries provides a unique dining experience for guests no matter what the occasion.