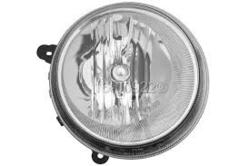 New additions to the company inventory are expected to be announced in the coming months.
Hartford, Connecticut (PRWEB) March 29, 2013
Parts and accessories for automobiles are now sold online by some retailers. The variety of pricing that is now offered has helped one company to open a new headlight assembly store online. The AutoProsUSA.com company has opened the headlight section of its website for online sales. This new store is expected to help provide discounted pricing directly to owners of vehicles and companies able to resell parts. This store can be accessed at http://autoprosusa.com/headlamp-assembly.
Ford, General Motors and Toyota have setup manufacturing plants in some U.S. cities to streamline the distribution of auto parts to the public. Not all foreign automakers have North American distribution for all parts for vehicles.
The creation of the new headlight section of the Auto Pros company website is expected to provide better resources for purchasers of lamps, assemblies and delicate parts that are used for installation of these assemblies.
Both aftermarket and used auto parts have become alternatives to buying brand new parts from retailers. The traditionally high retail price is one factor that could influence the decision of a person buying parts. Since not every company provides a warranty with parts for sale, the AutoProsUSA.com company now offers packaged warranties with all sales. These warranties are one way that this company is providing a difference to buyers choosing to purchase from the new online store created by this company.
A performance auto parts section of this company was created earlier this year. These performance parts are now available for purchase and shipping is expedited for all orders. The news release at http://www.prweb.com/releases/performance-auto-parts/auto-parts-online/prweb10504944.htm was used to notify auto parts buyers of the discounted pricing and current inventory available for purchase. New additions to the company inventory are expected to be announced in the coming months.
About Auto Pros USA
The Auto Pros USA company is a used, aftermarket and performance auto parts retailer online. This company has selected a lower than MSRP pricing program to help offer differences in prices to buyers. Distribution contracts have been secured by this company to provide faster shipments to customers. The customer network now built by this company is helping to expand the annual sales generated. The Auto Pros USA company offers warranty protection for all of its parts that are distributed to North American buyers. This company has established its policies to provide better resources for offline and online purchases.