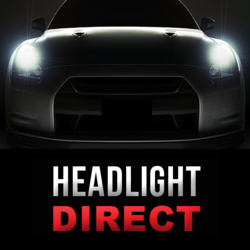 New York, NY (PRWEB) March 24, 2013
Foggy, yellowed, cloudy headlight lenses are a condition that effects a great number of cars on the road today. The normal solution is either to try and clean them, buy replacement bulbs or fiddle with a restoration kit that usually ends up costing more than the price of a good replacement headlight. Headlight Direct, a company founded under the premise of offering quality products at great prices, understands this exact problem and have now concentrated a good deal of time on providing replacement headlight assemblies for popular car manufacturers which can be found at http://www.headlightdirect.com/headlights.
"We are always keeping track of our inventory as well as requests by customers," states Sam Teng, managing partner of Headlight Direct. Teng goes on to say, "Through this process, we have identified popular headlight models and manufactured the highest quality replacements to satisfy this need". The company will continue to add more inventory, especially earlier year models since the supply for reliable quality is quite limited.
"Being proactive and constantly analyzing the demands of the market is the sign of a progressive company which is what we like as well," says Mark Ramos, marketing team member of Route 72 Systems. With over 15 years of email data aggregation and marketing experience specializing in investment leads, Route 72 Systems is well known in the industry for innovation, thus making the pairing with Headlight Direct a logical choice.