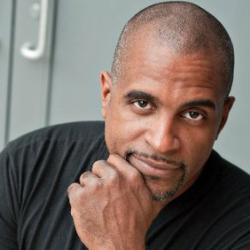 I'm grateful for the nomination and inspired by the recipients of the actual awards. This was a truly nice surprise.
Coral Springs, FL (PRWEB) March 26, 2013
Health Briefs TV (health-briefs.com) is pleased to announce that Phillip Anthony Gornail, Producer, was nominated for the JM Family Enterprises, Inc. 2013 African- American Achievers Award. The distinguished program honors those who work tirelessly to improve quality of life in South Florida while inspiring others to do the same. Phillip Anthony was one of 275 nominations received for the tri-county area. The award ceremony takes place April 18 at the Broward County Convention Center in Fort Lauderdale, Florida.
Mr. Gornail is active in many local community organizations and is a core team member of The Fathering Forum, a place where men reach out and help each other become better dads, and is responsible for the marketing for the Forum. In addition, Phillip Anthony donates time and goods to a variety of local non-profits each year, is a co-host for the hit Internet radio show Marvelous Mondays, and is a top producer for the show. His many years of experience in the industry is an asset to Health Briefs and to his colleagues.
JM Family Enterprises was founded by the late Jim Moran, one of South Florida's most successful businessmen and a generous philanthropist. The African-American Achievers Award was created in 1992 to recognize and honor those who give their time and talents to better life in the Miami-Dade, Broward and Palm Beach Counties.
The Health Briefs TV program provides useful information on a variety of wellness topics. It examines hot button health concerns like diabetes and heart disease and explores wellness topics. The program also takes a closer look at patient-related information, and features interviews with the leaders paving the way in new technology. The show is hosted by NFL legend Terry Bradshaw and is broadcast on regional and national cable television networks. More information about the show is available on Facebook, Quora and Twitter.