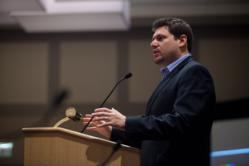 The Innovatix/Essensa agreement symbolizes the value, convenience, and simplicity of one-stop shopping for affordable health insurance coverage, courtesy of a customized private insurance exchange.
Birmingham, Alabama (PRWEB) June 18, 2013
National Benefit Advisors US, Innovatix, and Essensa are pleased to announce a new private insurance exchange offering powered by Health Partners America. Innovatix and Essensa are two of the nation's leading group purchasing organizations (GPOs) serving the non-acute healthcare provider marketplace. With over 25,000 provider members throughout the country, Innovatix and Essensa offer solutions for improved operating margins and supply chain management efficiencies. This new agreement will provide Innovatix and Essensa members with easy access to employee benefit products that best suit their individual needs.
"Offering a private exchange to our members is an outstanding addition to our portfolio of business solutions," said John P. Sganga, President & CEO, Innovatix and Essensa. "This agreement demonstrates the breadth of our program and reinforces our commitment to continually providing our members with the products and services they need."
As part of the agreement, Innovatix and Essensa members will have access to one of 150 licensed insurance experts, available online or through an exclusive 877 number, who can assist them with making informed decisions. These insurance professionals will also provide information involving compliance with the Patient Protection and Affordable Care Act, including counseling about selecting the right health insurance plan to avoid employer penalties beginning in January 2014. The private exchange further includes an innovative defined contribution plan, whereby an employer can make a contribution (no minimum requirement) and an employee purchases their own personal health insurance plan online. According to Josh Hilgers, President of Health Partners America, "We welcome this opportunity to work with National Benefit Advisors US to deliver significant tax savings, reduce payroll taxes and the cost of an individual insurance premium. I would also like to thank Bob Segar, CEO of National Benefit Advisors US, for his support and commitment to excellence, as millions of Americans switch to personal health insurance plans over the next few years. This shift, which represents a new paradigm for citizens and companies alike, is similar – in magnitude and economic importance – to the shift from employer pension plans to individual 401(k) retirement plans: an opportunity for genuine reform, empowerment, and improved coverage for everyone."
"The Innovatix/Essensa agreement symbolizes the value, convenience, and simplicity of one-stop shopping for affordable health insurance coverage, courtesy of a customized private insurance exchange. More to the point, workers can accomplish this task online without any hassle, confusion, or delay. We welcome this chance to aid Innovatix and Essensa in their pursuits," says Eric Johnson, Director of Education for Health Partners America.
About Innovatix
Innovatix is the nation's largest group purchasing organization (GPO) serving the non-acute care marketplace. Innovatix helps thousands of members throughout the United States and Puerto Rico achieve substantial savings on their daily purchases. Innovatix is dedicated to maintaining and growing an industry-leading contract portfolio of products and services that support their members' goal to reduce expenses while helping to maintain and enhance the quality of services and care provided.
About Essensa
Essensa is the newest and fastest-growing GPO delivering procurement solutions, supply chain efficiencies, and greater operating margins to members nationwide. Essensa members have access to a $45 billion portfolio composed of 1,700 contracts through more than 900 suppliers. With value-added services, including the Employee Discount Program, complimentary publications, regular contract updates, and exceptional customer service and support staff, Essensa is the clear choice to make a real impact on expenses.
About Health Partners America
Founded in 2007, Health Partners America provides insurance brokers with the tools, training and technology to help businesses deliver quality health coverage using affordable solutions. The company offers the industry's first broker-friendly private health insurance exchange, defined contribution plan training, insurance training and workshops. Company representatives share their thought leadership at various business industry events.
###
If you'd like more information about this topic, or to schedule an interview with Josh Hilgers, please call Lewis Fein at 310-746-7771 or visit http://www.healthpartnersamerica.com.