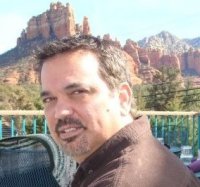 I've had hospitals tell me, word for word 'I have no problem finding quality IT professionals on my own. But I can't find quality IT professionals that understand healthcare.'
Canton, OH (PRWEB) August 09, 2012
As the government pushes healthcare providers to convert patient records to Electronic Health Records (EHRs) and the population continues to age, the demand for health IT professionals has surged. This surge has created a new niche for recruiters who are able to place these professionals, particularly if they can place health IT contractors.
Top Echelon Contracting, a provider of contract staffing back-office services to recruiters, has noticed a marked increase in contract placements in the health IT sector for positions such as Clinical IT Consultants, Healthcare IT Epic Analysts, Healthcare Systems Analysts, Meditech Clinical App Consultants, Meditech LIS Consultants, and Meditech Pharmacy Systems Analysts.
Much of this demand is a result of the Health Information Technology for Economic and Clinical Health Act (HITECH Act), which provides funding to healthcare providers for the adoption and "meaningful use" of EHRs. Many recruiters are taking advantage of the opportunities created by the HITECH Act by focusing their efforts solely on this niche. One such recruiter is Raymond Gooch, CPC, of Spectrum Career, LLC, who also serves on the faculty at a local college for the ONC's Health IT Workforce Development training program and is strategically aligned with the HIT Midwest Consortium of Colleges and the Ohio Hospital Association (OHA) to promote individuals successfully completing the training program.
To meet the requirements of the HITECH Act, healthcare providers need IT professionals who have the ability to communicate with medical professionals, which is a rare commodity, Gooch said. The need is so great that larger healthcare organizations seem to be constantly trying to recruit experienced professionals. The problem is, experience in this field is in extremely short supply.
"I've had hospitals tell me, word for word 'I have no problem finding quality IT professionals on my own. But I can't find quality IT professionals that understand healthcare,'" Gooch said. "Hospitals would strongly prefer individuals who have a healthcare background and have crossed over into IT. That's a slim pool of people."
In fact, in a recent HIMSS (Healthcare Information and Management Systems Society) survey, 25% of healthcare providers stated that inadequate staffing resources was the main barrier to their IT implementation.
Hospitals and other healthcare providers are often looking to fill their open health IT positions with contractors, Gooch said. One of the main reasons they turn to contractors is for cost containment. Many of the providers are simply augmenting their staff for the completion of specific Health IT initiatives.
"Projects are often implemented in a burst of activity, and then they trail off," Gooch said. "For example, a hospital may need Health IT Implementation professionals for several months, and then when the implementation phase is over, they don't need them anymore. Smaller physician practices can't afford a full-time IT professional on staff, so contractors are a great solution."
Top Echelon Contracting provides a Web site to help companies and candidates find recruiters who specialize in contract placements. To find recruiters who place IT professionals in contract placements, including health IT contractors, go to http://www.contractstaffing.net/information-technology/