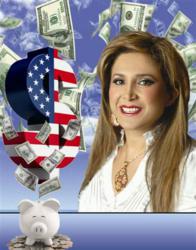 Los Angeles, CA (Vocus/PRWEB) January 18, 2011
Los Angeles insurance company, Master Insurance Services, has launched a new website. In this website clients can get quotes for all different insurances they might be in need of, like individual health insurance and group health insurance, compare different plans and apply online for the insurance they choose.
If one requires any type of health insurance, whether it is an individual or group plan, Medicare supplement, insurance for children, students, travelers, their home or auto, and even life and annuity insurance, this website can be of great assistance. By browsing through the website one can find different plans, get quotes, compare and choose the right plan according to their needs and their budget. Master Insurance Services offers excellent services and tools to help find the type of insurance that is just right for every individual or business.
Insurance term can often be confusing or frustrating. In this website one can also find simple explanation for common insurance terms, which will assist more in choosing the right plan.
About Master Insurance Services
Master Insurance Services is a leading provider in solutions for health care coverage in California. Their objective is to educate customers and assist them in finding the insurance plan that is appropriate for them, simply and quickly.
Through their services, many clients have been able to get health insurance plans that are coordinated to their needs and provide them with exactly the type of coverage they require. Security measures of the highest quality are implemented throughout the website to ensure that clients are always protected.
To get quotes for personal health insurance, group health insurance, dental insurance, children insurance, student insurance, travel insurance, Medicare supplement, life insurance, annuity insurance, home insurance and auto insurance or to apply for one, contact Mater Insurance Services at (800) 636-7707. You can also go to their office at 16661 Ventura Blvd., Suite 523 in Encino, CA 91436 or simply go to their website http://www.lahealthcoverage.com.
PR by http://www.seocompanyca.com
# # #