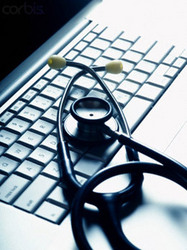 EPOSG's staff has recognized a dramatic reduction in the administrative costs associated with this highly labor-intensive task as well as a reduction in their percentage of claims written-off
El Paso, TX (PRWEB) January 13, 2010
To meet the growing needs of healthcare providers, DATAMARK, Inc., one of the leading domestic outsourcing firms in the U.S., has launched an image-enabled Accounts Receivable Collection Service designed to manage the payment posting process involved in submitting EOB's to insurance providers. By remotely processing payments, checks, invoices, and Explanation of Benefits (EOBs), DATAMARK enables healthcare providers to actively manage their collection process and maximize revenue.
In the case of the El Paso Orthopedic Surgery Group (EPOSG), a specialized orthopedic medical practice based in El Paso, Texas, DATAMARK leveraged their domestic outsourcing facility to develop an Accounts Receivable processing solution in which DATAMARK operators log directly into the client's system to access EPOSG's payment data, post payments and monitor collections. Payment images are reviewed in conjunction with the corresponding Explanation of Benefits (EOB) and the detailed billing information that was submitted to the insurance company regarding that patient's visit. By reviewing each CPT code listed on the EOB, the operator is able to determine whether a specific submission was reimbursed and if not, provide the data needed to support re-billing, write-offs, adjustments, and contract terms.
"EPOSG's staff has recognized a dramatic reduction in the administrative costs associated with this highly labor-intensive task as well as a reduction in their percentage of claims written-off", commented Rose Graham, DATAMARK's EPOSG project supervisor. "By refocusing on the practice's core strengths, EPOSG has been able to better service the healthcare needs of it's patients".
"Since October of 2008, DATAMARK has kept our books balanced while meeting or exceeding all of our turnaround requirements", responded Mitch McBeth, EPOSG CEO, when asked to comment on his experience with DATAMARK, Inc.
About El Paso Orthopedic Surgery Group:
The El Paso Orthopedic Surgery Group and Center for Sports Medicine is a specialized orthopedic practice located in El Paso, Texas, which offers orthopedic specialty services, pharmacy services, rehabilitation services, diagnostic testing and hospital services. In addition, the group provides specialized healthcare services under the names The Spine Center of El Paso, El Paso Pain Management Center, and The Hand Surgery Center of El Paso.
The El Paso Orthopedic Surgery Group has been committed to providing quality, responsive care with a professional and positive attitude since 1939. Today EPOSG offers 26 physicians who serve 4 regional offices.
To learn more about the El Paso Orthopedic Surgery Group visit http://www.eposg.com.
About DATAMARK, Inc:
DATAMARK is one of the leading domestic outsourcing firms in the U.S. and is responsible for the development of several 'best-practice' outsourcing solutions used by Fortune 500 companies today.
DATAMARK's core outsourcing services include: Payment posting, Accounts receivable collection, Inbound and Outbound Mailroom services, Scanning, OCR, Data entry services, Indexing, Remote processing solutions, X-ray conversion, Fax server solutions, Adjudication, Decisioning, On-line document storage, and Confidential destruction.
With a flexible workforce of over 2,000 employees worldwide, spanning onshore, near-shore and offshore facilities, DATAMARK offers multiple cost options and versatile services tailored to each client's unique requirements.
To learn more about DATAMARK's healthcare solutions visit http://www.datamark.net
###