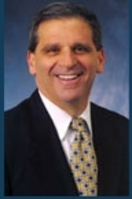 We work with employers who are motivated to change the way they buy group health insurance for their employees, reduce costs, and improve the value of their health benefits package, leading to a better future for the business community.
Wayne, PA (PRWEB) November 5, 2009
On October 29, 2009, the same day that House Democratic leaders released their bill to overhaul the healthcare system, President Barack Obama invited 100 business leaders from around the country to the White House. David Edman, founder and managing partner of Risk Management Partners, LLC, (healthcare consulting services) in Wayne, PA, was among the attendees, representing the National Federation of Independent Business (NFIB) and the U.S. Chamber of Commerce.
"President Obama acknowledged at the outset that small business is the engine that drives the U.S. economy, and we agree," said Edman upon his return from Washington, D.C. "It was an honor to be selected to represent the business community at this meeting." Edman observed, "The President correctly stated that healthcare costs have increased at a faster rate for small business owners and entrepreneurs in comparison to large businesses, and it is critically important to make healthcare more affordable."
According to Edman, the President reiterated that the Administration's approach for reform allows individuals who are happy with their current health coverage to keep their group health plans. President Obama also explained that other benefits of health reform for small business include increased affordability because of tax credits, prohibiting large premium increases or policy cancellation because of experience, and elimination of caps on benefits. Small businesses will have the option of participating in shared pools or a healthcare insurance exchange in order to get better deals. In addition, businesses will be required to "play" (offer coverage to their employees) or "pay" (be charged a tax or penalty for not offering coverage).
Following the President's remarks, Dan Danner, president and CEO of the NFIB stated, "Small businesses are looking closely at the proposed legislative proposals being discussed – because the details in these bills can make or break their livelihoods and the future of their employees." He concluded, "But, in the end, small businesses' support or opposition will rest on whether or not they are persuaded that costs will actually be reduced, and the quality of their healthcare will not be compromised." (see full statement from Danner).
"At Risk Management Partners, our goal is to fix healthcare from the bottom up, one employer at a time," added Edman. "We work with employers who are motivated to change the way they buy group health insurance for their employees, reduce costs, and improve the value of their health benefits package, leading to a better future for the business community."
Based in Wayne, PA, Risk Management Partners, LLC, (healthcare consulting firm) represents employers, unions, coalitions and other healthcare purchasers on benefit and cost issues. Using a risk-management approach, Risk Management Partners draws on many years of healthcare industry experience to create smarter purchasers and consumers of healthcare. Since 2005, Risk Management Partners has been providing clients with healthcare insurance brokerage and consulting services including, data analysis, cost-containment strategies, strategic planning, managed care and risk-management services. For more information about Risk Management Partners, visit http://www.rmpllc.biz
###