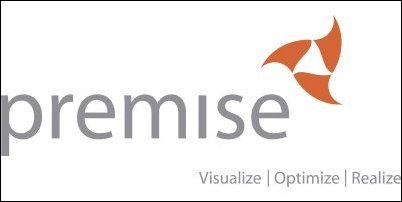 Our clients consistently tell us that via Premise, they are able to reach their goals regarding increased capacity, improved efficiency and reduced bottlenecks in delivering care.
Farmington, CT (PRWEB) September 26, 2006
Leading patient flow software provider for the healthcare industry, Premise Corporation, closed the second quarter of its fiscal year in August with a high degree of momentum in both implementations and new clients. As a result, the healthcare IT firm achieved a record 167% increase in revenue compared to the same period in the prior year, and now has reached a milestone of 120 product licenses, more than triple compared to August 2005.
Premise Corporation's patient flow software solutions include the Bed Management Dashboard™, BedXpress Dashboard™ and Transport Dashboard™. These products improve every step in the patient flow process across the entire healthcare system, from arrival and bed placement to discharge and bed turnover. Through dashboards and business intelligence reporting, the Premise products also enable faster, better decision-making for executives, clinicians and staff.
During the first half of 2006, Premise has secured an additional 18 client hospitals, with such prestigious hospitals as follows: St. Vincent's Hospital, which is part of Ascension Health System, headquartered in St. Louis, Missouri; Banner Health System, headquartered in Phoenix, Arizona; Inova Fairfax Hospital/Inova Fairfax Hospital for Children in Falls Church, Virginia; The University of Texas M. D. Anderson Cancer Center in Houston, Texas; Methodist Healthcare System, headquartered in Memphis, Tennessee; and Robert Wood Johnson University Hospital in New Brunswick, New Jersey.
In addition, several Premise clients completed implementation and began realizing benefits associated with patient flow improvements. These hospitals include Eastern Maine Medical Center in Bangor, Maine; Christiana Care Health System, based in Wilmington, Delaware; and Community Hospital in Indianapolis, Indiana.
"It is Premise Corporation's vision to help every hospital make quantifiable improvements in patient flow, which ultimately enable faster, better care for a greater number of people," states Eric Rosow, Chairman and Chief Executive Officer of Premise Corporation. "Our clients consistently tell us that via Premise, they are able to reach their goals regarding increased capacity, improved efficiency and reduced bottlenecks in delivering care."
Highlights from the first half of 2006 include the following:
An increase in new clients by more than 360% from * 1Q and 2Q of 2005
New strategic alliances with Stryker Corporation and Patient Care Technology Systems, which further promote and extend Premise offerings in the marketplace
Relocation to new corporate headquarters in Farmington, CT, which are more than double the size of the former headquarters
Expansion of executive team to include additional healthcare and technology leaders, who will help lead the company's growth in the critical areas of operations and professional services
Addition of new employees to help manage the significant growth in client licensees, with particular focus on client support, project management, and technical specialists.
"Premise is moving aggressively forward according to our strategic plans, and will continue to respond to increased demand for our products and professional services," states Eric. "As we enter into our second half of 2006, we expect this momentum and growth to continue, and will continue our hard work to ensure we can meet the needs and expectations of our clients."
About Premise (http://www.premiseusa.com)
Premise is a leading provider of integrated and clinically-focused software solutions that optimize patient flow, streamline communications, enhance operational efficiency, and empower knowledge-based decision making. Founded upon the idea that optimized delivery of healthcare services can be realized through the widespread use and visualization of real-time operating data, Premise delivers the industry's most intuitive systems for bed management, bed turnover, transport, and decision support, and has been serving the healthcare industry for over 10 years.
Contact:
Chris Aulbach
caulbach @ premiseusa.com
860-246-3000 x215
###