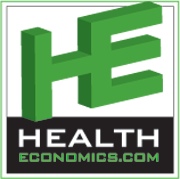 The silo approach used by pharma to address payer issues separates marketing from sales from managed markets support, causing lack of understanding, inconsistency of message, market access challenges, and resource waste.
Ponte Vedra Beach, FL (PRWEB) March 15, 2013
Top story: The top read story on HealthEconomics.Com was a blog posting on HealthEconomics.Com's blog, tHEORetically Speaking, by Debra Gordon, MS, entitled "Pricing Cars Like Healthcare". Medical procedures and therapeutic interventions provided by hospitals have vastly different price points, even for those patients who desire to pay out-of-pocket, and it is exceedingly hard to determine a price at all. Ms. Gordon compares this lack of price transparency within the healthcare sector with the ease of price comparison for common consumer goods, like automobiles or car-related parts. The issues associated with health policy and pricing are debated each week on the tHEORetically Speaking blog.
Another story in HealthEconomics.Com focused on the dilemma among the pharmaceutical industry C-Suite executives who believe that the constantly evolving business model among major payers and managed markets is a "pain point", according to research by Cegedim discussed in a Medical Marketing & Media Leadership Exchange. The silo approach currently used by pharma to address payer issues results in separation between marketing, sales, and managed markets departments. This results in a lack of understanding, inconsistency of message, market access challenges, and resource waste. This organizational breakdown is also evident in the lack of a focused digital strategy by pharma for the payer audience. HealthEconomics.Com covered this important story, and provides in-depth strategies and tactics to the pharmaceutical industry to converse with the payer audience using a variety of digital means. (Original story sourced from Medical Marketing & Media Leadership Exchange: Pact With the Payer, Oct. 2012).
Another trending story on HealthEconomics.Com was by research analyst Sarah Ray, who blogged about International Reference Pricing and compared it to sibling rivalry. International price referencing relates to how countries around the world set the price (or, more commonly, the reimbursable price) of a drug product by evaluating the price of that product in various countries in their geographical region. Ms. Ray notes that this process is akin to siblings in their never-ending quests to ensure equality amongst themselves. The pharmaceutical industry is well-versed in the international pricing game, and uses a global launch sequence to determine the order in which they launch products around the world, maximizing their price points. A recent survey by Cutting Edge Information found that price referencing was the top consideration for 67% of surveyed companies, and of utmost importance to pharma executives.
About HealthEconomics.Com (http://www.healtheconomics.com): A pioneer in the field, HealthEconomics.Com is the global authority in healthcare value and pharma market access. Each day, HealthEconomics.Com compiles the latest news, policy updates, resources, conferences, and jobs for BioPharma's professionals involved in health economics, outcomes research, market access, and pricing. A trusted resource, HealthEconomics.Com's comprehensive content is carefully selected by a discerning health economist editor, making it the most visited website for healthcare value and market access in the industry, with visitors encompassing all corners of the globe.
News Media interested in receiving the most current information on healthcare value and market access may obtain a free subscription to HealthEconomics.Com by visiting the site or by subscribing to the HealthEconomics.Com Newsletter.