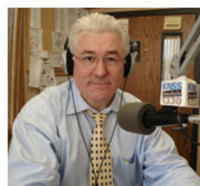 With so much change in the industry and the relentless cost increases that can often drive consumers away from even having healthcare coverage, we believe we know why the show has had such incredible gains in popularity
Kansas City, MO (PRWEB) August 16, 2007
Cary Hall announced today that the Health Insurance Advocate Show, featured on Talk Radio 710 KCMO in Kansas City, Missouri, 9 a.m. Saturdays, has recently experienced a significant Arbitron ratings increase of 119 percent, more than doubling its listenership since this time last year. The program also airs on News Radio 1330 KNSS Talk Radio in Wichita, Kansas, noon on Saturdays, and has experienced an Arbitron ratings increase of 576 percent in the past year - an increase Hall says is a direct result of teaching listeners to feel confident in their understanding of healthcare coverage. Listen to program podcast or live.
"With so much change in the industry and the relentless cost increases that can often drive consumers away from even having healthcare coverage, we believe we know why the show has had such incredible gains in popularity," Hall said. "Simply put, it's desperately needed."
Hall is host of the Saturday morning program as well as president of Benefits By Design, a health insurance and consumer advocate company. The radio program is now the number one rated Saturday talk show in the region according to Arbitron Winter Book Ratings for 2007.
"We're ending the myth that health insurance is not affordable with a cutting edge program designed to educate and raise awareness in the group and individual policy markets," said Hall. "We're helping everyone from sole proprietors who are trying to raise their families to HR executives at large corporations who are trying to make sense out of poorly performing group policies. The show teaches them to understand the market and how best to protect their employees and loved ones with incredible savings and coverage efficiency."
"People don't gain clarity on Medicare changes or child-only coverage or caring for elderly parents and so many other very personal issues by reading a boring conventional brochure," Hall says. "We teach our listeners by conversing with knowledgeable experts, healthcare professionals and community service organizations every week in order to put a human face on what we all face together -- the need to protect ourselves and our families and the need to conserve and protect our dollars."
Hall cites the fact that the health insurance industry can be complex and often leads to confusion, frustration and even heartache in the market place. Breaking down industry terminology and government regulations, demonstrating cost efficiency and giving consumers confidence in the purchase of healthcare coverage is what the Health Insurance Advocate Show strives to deliver.
The new Arbitron ratings come at a crucial time as the Health Insurance Advocate Show reaches its fourth anniversary on the air in Kansas City, touching most of western Missouri and eastern Kansas. The program is in its second year in the Wichita market.
The Health Insurance Advocate Show, heard in Kansas City on Talk Radio 710 KCMO Saturdays from 9 a.m. to 10 a.m. and in Wichita on News Radio 1330 KNSS Talk Radio Saturdays from Noon to 1 p.m., is Kansas City's and Wichita's only source for the latest information on the health insurance industry.
Listen to program podcast or live.
Contact:
Vicky Bisby
913.385.2224
The Health Insurance Advocate - 10540 Marty, Suite 200 - Overland Park, KS 66212
###