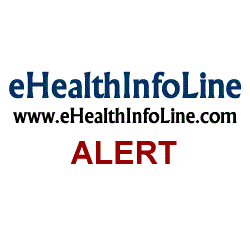 Our website has material on common medical conditions, health and fitness and even information for individuals interested in pursuing a career in healthcare.
Wenatchee, WA (PRWEB) February 08, 2008
eHealthinfoline.com, a website for the average medical consumer, is dedicated to providing comprehensive information on medical conditions and treatments. Staff at eHealthinfoline.com spend reportedly spend hours researching hot news in health and medicine ranging from the latest breakthrough in cancer treatment to emerging plastic surgery procedures.
"Our website has material on common medical conditions, health and fitness and even information for individuals interested in pursuing a career in healthcare, " says Bill Francis, senior editor for eHealthinfoline.com. "Our broad scope of research makes us a one-stop-shop for consumers to find medical information."
As a service to consumers, eHealthinfoline.com launched a Consumer Education Campaign in November encouraging patients to make informed decisions when considering a medical procedure or treatment. "Our expansion of the Campaign last month to include facts about FDA approval has prompted staff to step up their monitoring of non-FDA approved drugs."
Lately, eHealthinfoline.com has been keeping an eye on the unapproved fat-dissolving treatment known as lipodissolve. Lipodissolve, also known as injection lipolysis is a procedure that involves the injection of phosphatidylcholine and deoxycholate (PC/DC) into fat and connective tissue (see lipotreatmentfacts.org). The desired end result is the gradual removal of localized fat deposits from certain areas, including love handles, thighs, abdomen and bra rolls. Staff have been monitoring the treatment ever since the FDA issued a warning to potential lipodissolve consumers that the drugs contained in these fat-dissolving injections are "unapproved drugs for unapproved uses and we can't guarantee consumers' safety."
Leading medical societies, the American Society of Plastic Surgeons (ASPS) and the American Society for Aesthetic Plastic Surgery (ASAPS) have scrutinized the safety of injection fat loss treatments, cautioning that none of these procedures have received FDA approval or have undergone clinical trials published in peer-reviewed scientific journals. In October, the Physician's Coalition for Injectable Safety warned, "these should not be mistaken as an acceptable medical or cosmetic treatment for localized fat reduction."
Although the FDA has not approved the lipodissolve drugs, PC/DC, some doctors and patients claim that it works. In fact, there is such a demand for the procedure that the American Society for Non-Surgical Aesthetics estimates that 50,000 to 100,000 lipodissolve drug treatments have been given in the U.S. and Europe. This trend may be slowing, however, since three U.S. states have established or are considering regulations to restrict or ban lipodissolve until it has FDA approval.
In September 2007, the Kansas Board of Healing Arts endorsed a ban against physicians administering lipodissolve unless part of an FDA-approved clinical trial. The ban was enjoined based on an appeal by a lipodissolve business and was under review. Based on the review, KBHA endorsed temporary regulations in December restricting the availability of lipodissolve to only physicians subject to an institutional review board and Kansas state regulators.
"We have noticed an increase in news covering lipodissolve ever since the Kansas regulation," says Francis. "Shortly thereafter, news outlets reported that two other states were also considering regulation."
Francis is referring to regulations in Nebraska and Nevada. Legislators are currently reviewing a bill that would prohibit the use of lipodissolve in the state of Nebraska. In Nevada, a legislative subcommittee has been formed to study the use of lipodissolve and what, if any, oversight is necessary to ensure safety.
"We value public awareness," Francis says. "We always research the latest news and information and although our collective focus is on the most common health and medical issues, we feel it's important for consumers to be aware of hot topics in health, including lipodissolve."
About eHealthInfoLine.com:
eHealthInfoLine.com is a free health care information directory and medical news tracker. Ordinary people use EHealthInfoLine.com to research common health conditions and find answers to commonly asked medical questions. The company is based in Wenatchee, Washington.