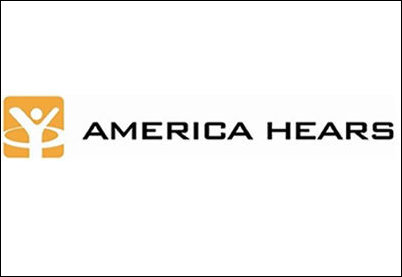 By offering our loyal customers special pricing on an upgrade to our speaker-in-the-ear hearing aid, we are making it possible for more people to take advantage of the newest hearing aid options on the market. Technology has changed rapidly over the past 18 months, and we want our customers to have access to the best of the best without breaking the bank
Philadelphia, PA (PRWEB) June 4, 2007
America Hears, the premier distributor and manufacturer of digital hearing aids, knows that the most important part of its business is its loyal customers. The hearing aid company prides itself on customer satisfaction and thrives on word-of-mouth recommendations. As a result, until June 30, 2007, America Hears is offering its current customers two special offers as a thank you for their continued support.
First, customers are invited to upgrade older-model digital hearing aids from America Hears to the company's speaker-in-the-ear hearing aid, which is lightweight, nearly invisible and incorporates the best technology available in the industry today. The speaker-in-the-ear hearing aid normally retails for $1,395, but current customers can upgrade for the special price of only $700. As a bonus, customers taking part in this offer do not have to turn in their current digital hearing aids and can instead keep them to use as a backup.
Customers who may have been fit in the past with CIC digital hearing aids from America Hears will notice a great improvement in their hearing when they upgrade to this new product. Speaker-in-the-ear hearing aids do not occlude the ear canal and therefore allow natural sound to pass through while providing amplification of the higher frequencies at the same time.
Current customers of America Hears have been raving about this new generation of open fit hearing aids. In a recent email to the company, America Hears customer Floyd in California says, "These speaker-in-the-ear units are the best! This new America Hears product is truly 'state of the art.' And the amazing thing is that I can adjust them at home." Reid adds, "I have copied this email to friends and family to let them know how much I appreciate your product."
America Hears is also pleased to be able to double its customer referral bonus from $25 to $50 until June 30, 2007. If any current America Hears customer refers a new customer who purchases a hearing aid and keeps it for 60 days, the referrer will receive a check in appreciation for the new business.
"By offering our loyal customers special pricing on an upgrade to our speaker-in-the-ear hearing aid, we are making it possible for more people to take advantage of the newest hearing aid options on the market. Technology has changed rapidly over the past 18 months, and we want our customers to have access to the best of the best without breaking the bank," said Henry Smith, president of America Hears. "In addition, we hope that when our customers use the new hearing aid, they will find that their hearing improves immensely and they will spread the word about the quality of America Hears digital hearing aids, which we will reward with our referral bonus. This will in turn enable us to keep creating new and better hearing aids and offering them at great prices."
About America Hears
America Hears is a 26-year-old, American-owned-and-operated digital hearing aid manufacturer located in Bristol, Pennsylvania. The company recently introduced its new FreedomAD line of digital hearing aids, which utilizes the latest generation of ADRO hearing aid technology. America Hears is a member of the Better Business Bureau and is an approved manufacturer of hearing aids by the United States Food & Drug Administration (FDA).
###