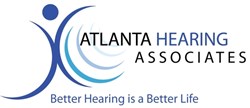 Decatur, GA (PRWEB) June 15, 2013
Atlanta Hearing Associates opened the doors to its newest location in Decatur GA on June 10th 2013. The new practice is located in the Toco Hills / Emory neighborhood of Decatur at 1919 North Williamsburg Drive.
The new office will provide a full range of audiology services including hearing tests, custom-fit hearing protection, new hearing aid fittings, and adjustments and repairs to existing hearing aids. The primary audiologist at the new Decatur GA location is Dr. Melissa Wikoff Au.D. who earned her Bachelor of Arts degree in Speech and Hearing Science from the University of Maryland and her Doctor of Audiology degree from Washington University in St. Louis.
The office is fully staffed and ready to start seeing patients. The addition of the Decatur GA location brings the total locations for Atlanta Hearing Associates to four. The other three offices are in Dunwoody area of Atlanta, the Lake Sinclair area of Milledgeville GA, and the Lake Oconee area of Greensboro GA.
Contact:
Dr. Joy Pritchett, President and CEO
http://hearatlanta.com
Atlanta Hearing Associates
1713 Mt. Vernon Road, Suite 3
Dunwoody, GA 30338
(770) 574-4819
Atlanta Hearing Associates
1051 Parkside Commons, Suite 103
Greensboro, GA 30642
(706) 623-4425
Atlanta Hearing Associates
111 Field Stone Dr., Suite 106
Milledgeville, GA 31061
(478) 387-4186
Atlanta Hearing Associates
1991 N. Williamsburg Dr., Suite B,
Decatur, GA 30033
(404) 549-6788