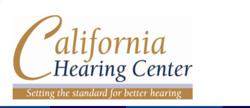 With the incredible advances in technology and design, patients can now have the discreet look they want along with the better hearing they need to meet the everyday demands of their active lifestyles
San Mateo, CA (PRWEB) June 05, 2012
San Francisco Peninsula's California Hearing Center, providing hearing aids and hearing tests, is now announcing the availability of Oticon's Intiga - I, a new hearing solution that makes it easier for people to utilize an "invisible" hearing solution and take the first step toward better hearing. This new hearing aid fits comfortably and invisibly deep in the ear canal and offers advanced audiological features that enable wearers to hear better, even in the most demanding listening situations.
"With the incredible advances in technology and design, patients can now have the discreet look they want along with the better hearing they need to meet the everyday demands of their active lifestyles," said Darcy Benson, audiologist and owner of California Hearing Center.
Candidates for the Intiga - I device must undergo hearing tests first to check and examine the severity of the hearing problem. After this is complete, California Hearing Center can customize the device so that it fits the unique shape of each patient's ear, thus ensuring a secure and comfortable fit. This also means that the device will stay in place no matter how active the wearer's lifestyle.
For patients who may not be candidates for the custom-made Intiga - I but are still interested, California Hearing Center offers the tiny Intiga RITE, a high-performance hearing instrument that fits almost invisibly behind the ear. Intiga is the world's smallest fully wireless hearing solution, enabling the device to act as a wireless, hands-free headset for cell phones and other entertainment devices.
For more information about any of California Hearing Center's products or services, call 650-227-4705 or view California Hearing Center on the Web at http://www.calhearing.com. California Hearing Center is located at 88 N. San Mateo Drive in San Mateo.
About California Hearing Center
California Hearing Center is dedicated to the field of hearing care. The center features the expertise and advanced technology necessary to ensure that people get the most thorough hearing evaluation possible and that individual needs are assessed. This ensures that clients get the right kind of hearing system: one that fits their unique lifestyle, one that is comfortable and one that meets their needs. Whether it is to improve hearing, to protect hearing or to enhance the enjoyment of music, California Hearing Center helps improve the quality of life for those with hearing loss.