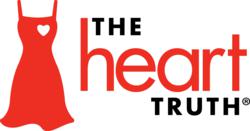 Boca Raton, FL (Vocus/PRWEB) January 18, 2011
Town Center at Boca Raton is inviting the public to kick up its hottest, highest designer red heels in celebration of the arrival of the Red Stiletto Strut and South Florida debut of The Heart Truth® Red Dress Tour on February 25 from 6:30 – 8:30 p.m. Tickets for the event that will serve to raise awareness about women and heart disease and benefit the Christine E. Lynn Heart & Vascular Institute at Boca Raton Regional Hospital are $30.
The Red Stiletto Strut will feature a fun and flirty shoe competition judged by local fashion celebrities that will award prizes for the hottest, highest, most radiant and best Men's red heels. Participants will flaunt their footwear on a red carpet complete with a visual "step" and repeat backdrop. Souvenir photos of participants' fancy footwork will be available for $5 and will also benefit the charity.
Attendees to the reception will be treated to a variety of hors d'oevres and cocktails from Town Center at Boca Raton restaurants such as Blue Martini and Piñon Grill while they preview celebrity dress selections from The Heart Truth Red Dress Tour that will run through Saturday, February 26. Iconic dresses on display include a Badgley Mischka worn by Jennie Garth, a Carmen Marc Valvo worn by Jenna Fischer and a Betsey Johnson worn by Nelly Furtado. The Heart Truth is a national awareness campaign for women about heart disease sponsored by the National Heart, Lung and Blood Institute (NHLBI), part of the National Institutes of Health, U.S. Department of Health and Human Services. Designed by the NHLBI to raise awareness about women and heart disease, The Heart Truth Red Dress Collection was launched at Mercedes-Benz Fashion Week in February 2003. Since then, the campaign has returned to every February with a celebrity–studded fashion show featuring designer gowns from Vera Wang, Donna Karan, Oscar de la Renta, Carolina Herrera, Nicole Miller, Badgley Mischka and more.
In addition, the special event will also feature local ruby-hued gowns designed by students at the Art Institute of Fort Lauderdale, an imaginative red shoe fashion showcase, a shoe bar featuring a variety of Town Center retailers and trends to try on and a signature "Stiletto Martini," a silent auction and raffle prizes. Heart-healthy brochures, heart disease prevention information and signature red dress pins will be available to remind women of the primary message driving The Heart Truth Campaign - "Heart Disease Doesn't Care What You Wear - It's the #1 Killer of Women®."
Tickets for The Red Stiletto Strut and The Heart Truth Red Dress Event are limited and are available by calling Kimberly M. Read at 561-955-4142 or emailing kread(at)brrh(dot)com.
For more information about The Red Stiletto Strut and The Heart Truth Red Dress Tour presented by Town Center at Boca Raton, please call (561) 368-6000 or visit http://www.simon.com.
Town Center at Boca Raton, Palm Beach County's premier shopping destination, features 220 specialty stores, including Coach, Tiffany & Co., Michael Kors, Williams-Sonoma, Intermix, Pottery Barn, Ann Taylor, Louis Vuitton, Origins, Juicy Couture, Godiva Chocolatier, abercrombie, Gymboree and Brookstone, as well as leading anchor stores Bloomingdale's, Macy*s, Neiman Marcus, Nordstrom, Saks Fifth Avenue and Sears. Town Center at Boca Raton, owned by Simon Property Group, is located at 6000 Glades Road in Boca Raton. It is open from 10 a.m. to 9 p.m., Mon. through Sat. and 12 p.m. to 6 p.m. on Sun. Restaurants enjoy later hours.
About Boca Raton Regional Hospital
Born out of community need in 1967, Boca Raton Regional Hospital is an advanced tertiary medical center (http://www.brrh.com) with 400 beds and more than 700 primary and specialty physicians on staff. The hospital is a recognized leader in oncology, cardiovascular disease and surgery, minimally invasive surgery, orthopedics, women's health and emergency medicine, all of which offer state-of-the-art diagnostic and imaging capabilities. The Hospital is a Joint Commission Designated Primary Stroke Center. HealthGrades, the leading independent healthcare ratings organization, has ranked Boca Raton Regional Hospital in the top 5% in the nation for cardiac, stroke, prostatectomy and gastrointestinal care. The 2011 awards include #1 in Florida for overall cardiac services and cardiac surgery, #1 in Florida for treatment of stroke, #2 in Florida for gastrointestinal services, and #3 in Florida for gastrointestinal medical treatment. This marks the second year in a row that the Institution is ranked number one in the state of Florida for cardiac surgery. The Hospital is also the recipient of the 2010 Distinguished Hospital Award for Clinical Excellence by HealthGrades, the 2010/2011 HealthGrades Women's Health Excellence Award and the 2010 HealthGrades Emergency Medicine Excellence Award.
About The Heart Truth and The Red Dress Collection
To make women more aware of the danger of heart disease, the National Heart, Lung, and Blood Institute (NHLBI) and partner organizations sponsor a national campaign called The Heart Truth. The campaign's goal is to give women a personal and urgent wakeup call about their risk of heart disease. The centerpiece of The Heart Truth is the Red Dress, which was introduced as the national symbol for women and heart disease awareness in 2002 by NHLBI. The Red Dress® reminds women of the need to protect their heart health and inspires them to take action. Seeking to advance the Red Dress symbol, The Heart Truth forged a groundbreaking collaboration between the Federal government and the fashion industry, an industry intrinsically tied to female audiences. As a result of this partnership, fashion leaders—including top designers, models, and celebrities—have demonstrated their support for the issue of women and heart disease by participating in The Heart Truth's Red Dress Collections at Mercedes-Benz Fashion Week annually since 2003.
About the National Heart, Lung and Blood Institute
Part of the National Institutes of Health, the National Heart, Lung, and Blood Institute (NHLBI) plans, conducts, and supports research related to the causes, prevention, diagnosis, and treatment of heart, blood vessel, lung, and blood diseases; and sleep disorders. The Institute also administers national health education campaigns on women and heart disease, healthy weight for children, and other topics. NHLBI press releases and other materials are available online at http://www.nhlbi.nih.gov .
®The Heart Truth, its logo, The Red Dress, and Heart Disease Doesn't Care What You Wear—It's the #1 Killer of Women are trademarks of HHS.
###