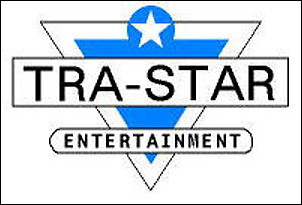 We simply could not have anticipated this kind of response to a song that was recorded more than twenty years ago
Nashville, TN (PRWEB) February 17, 2007
TRASTAR ENTERTAINMENT, Inc. President/CEO, Frank Scherman announced today that TRASTAR will be pulling out all the stops in order to get the new Heartland single " Southern Frame Of Mind " out to radio stations and programmers by the end of February 2007. "We simply could not have anticipated this kind of response to a song that was recorded more than twenty years ago", said Scherman. Heartland's "Southern Frame Of Mind" was released on the TRASTAR label as a test market for the already scheduled `re-release of the 1985 Heartland album "Bridging the Gap". With in days of its release the song had managed to achieve the number 1 position on the popular internet based "Soundclick" charts. "Southern Frame Of Mind" made its way to the number 1 spot on the Southern Rock, Country and Country Pop charts. It also managed to garner a surprising number 10 on the Rock chart. Perhaps most remarkably, the time at which Heartland peaked in the charts "Soundclick" reported that it was tracking some 2,152,273 songs and 294,152 artists. Heartland's "Southern Frame Of Mind" also boasted a number 6 in all forms of music. Scherman continued by saying, "Although Heartland had enjoyed a number of successes back in the early days, they never experienced anything quite like the overwhelming response to this internet release."
"Southern Frame Of Mind" was pulled from the 1985 Heartland album, "Bridging the Gap" and features the original members of Heartland; Barry Templeton, Ron Kohlman, Barry McLawhorn, Charlie Helmick and Cliff Lenchner. The album also features vocals and piano work by well known Nashville songwriter and record producer, Mark Carman. Carman who was unkonwn at the time also produced the "Bridging the Gap" album.
TRASTAR also announced that "Bridging the Gap" will be released album on CD as well as in digital format for internet downloads. It has already reached an agreement with BMJ-Nashville to handle marketing and distribution of the product and expects to have it available for sale by the end of March, 2007.
# # #