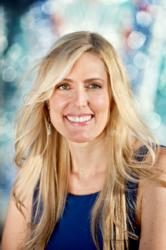 Boulder, CO (PRWEB) March 20, 2013
Healer and Psychotherapist, Heather Hans, has spent a lifetime reading people, and has dedicated her life to helping them. Heather says that to age well and attract love and abundance into your life, you must be like love itself: elegant, delicate, subtle, confident, and attractive.
As a personal growth expert, Hans shares her tips on how to become a magnet for abundance by becoming more elegant.
"Acting, thinking, and feeling in ways that are harsh, brash, and hurried prevent us from maturing properly," says Heather. "Elegance is about paying attention to the subtle details of your style, your choice of words, the way you carry yourself, and the finesse you exude through your thoughts and actions."
Heather teaches men and women how to grow their level of elegance so they can fulfill a life of love and abundance, using these six steps:
1. Elegance begins with a state of mind. Trusting that you are taken care of by a Divine force and knowing that you are connected to the natural flow of life leads to a state of elegance.
2. Elegance is beautiful. While beauty is in the eye of the beholder, an elegant being is one who is tended to and not neglected. We tend to ourselves through self-care, and by surrounding ourselves with others who care for us deeply and softly.
3. Elegance is simple. It is trouble-free and effortless. Challenges and storms come and go throughout life, but they do not destroy the elegance of the living. During those severe acts of God that do demolish the flowers and trees, new and fresh elegant life forms emerge.
4. Elegance is effective. Those who are elegant are effective at what they do. Whether you are a sports star, a business person, a parent, or a street sweeper, to perform with elegance means that you get the job done and you do it well.
5. Elegance is dignified. An elegant being has self-respect and exudes confidence. We teach people how to treat us by the way we treat ourselves. Confidence is not arrogant, but rather genuine, gracious, and virtuous. Those who are elegant, choose the honorable path, rather than the quick and easy way.
6. Elegance is graceful. Grace is a state of poise, where our actions, thoughts, and feelings flow in a way that is balanced and refined. Grace is the perfect state of harmony between being in sync with the Divine and attracting abundance to us because of our sheer allure. Just as the rose attracts people who admire its beauty, so, too, does the elegant person who is admired and revered by others simply by being present.
For more information and updates on healing your life and growing into your fullest potential, like Heather on Facebook or follow her on Twitter.
About Heather Hans
Heather Hans, LSW, MSW, CPIC, MSBA is a Healer of Love, who teaches the world a new way of overcoming fear and suffering and having a fulfilling life. She has the gift of being able to channel in pure divine loving energy to help you remember who you are and open your heart, so that you can heal your body, mind, and soul, and move forward. She leads therapeutic and educational workshops and serves clients in her private practice. For more information visit http://www.heatherhans.com/.