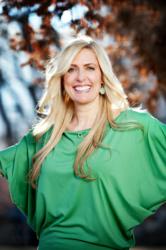 Boulder, CO (PRWEB) March 05, 2013
Relationship expert and life coach, Heather Hans, is announcing her new interview TV showing beginning March 11, 2013 to viewers around the world. People looking to improve their life will now be able to receive daily videos that guide, inspire, provide therapy and tools to help them evolve and develop healthy relationships.
Heather is a spiritual healer, licensed social worker and psychotherapist, Certified Professional Intuitive Coach, Law of Attraction Advanced Practitioner, and holder of a Certificate in Holistic Health, a Master's Degree in Social Work, and a Master's Degree in Business Administration. She has traveled a journey of spiritual awakening and has combined her gifts, pain and story to emerge as a channel for the divine to help people heal their life. She guides with grace, compassion, warmth, heart energy and wisdom, in order to crack people's hearts open and heal their heart, mind, body and soul, to grow to their fullest potential.
"Heather is a gifted healer on the master soul path of the 33. She's highly sensitive and intuitive and will see deeply into your soul and help you live your best life," says Sue Frederick, author of I See Your Dream Job & I See Your Soul Mate.
HeatherHansTV is a daily internet TV show consisting of short (around five-minutes-long) daily videos that will give viewers a deeper understanding of the meaning of love and inspire them fulfill their desires. For only $4.99 per month ("the equivalent to one latte or an unnoticeable bank fee," says Heather) viewers will receive guidance, inspiration, therapy and tools, to help them evolve and live a life of love. The show will address physical, mental and spiritual wellbeing, as well as ways to have healthy relationships. Through humor, intimacy and a down-to-earth approach, Heather will serve people in the privacy of their own home, or via iPhone, for services they would normally pay $100-$300 to receive.
Paul Trout, a senior systems engineer and a viewer of Heather's videos says, "Heather can make a hard-nosed banker understand the "airy fairy hippy" and vice versa. She has the background and ability to take her message to a wide cross section of the "masses" because she recognizes the underlying truths regardless of the context they're described in, or the words used. Heather is going to be the next Oprah, except she will reach an even broader audience."
For more information and updates on healing your life and growing into your fullest potential, like Heather on Facebook or follow her on Twitter.
About Heather Hans
Heather Hans, LSW, MSW, CPIC, MSBA is a Healer of Love, who teaches the world a new way of overcoming fear and suffering. She has the gift of being able to channel in pure divine loving energy to help you remember who you are and open your heart, so that you can heal your body, mind, and soul, and move forward. She leads therapeutic and educational workshops and serves clients in her private practice. For more information visit http://www.heatherhans.com/.