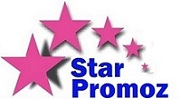 Central Islip, NY (PRWEB) March 27, 2013
Helen Zagaro, an icon in the marketing industry, will now be inducted in the Top 25 Advocates for Latino Empowerment. Keeping in mind her accomplishments for the society as a whole, there is little that people know about the background that she hails from. The event on the 7th of May 2013, from 6-8 p.m. in Westbury Manor will shed light on the timeline of her life, highlighting the emblems that she has gathered thus far. The Hispanic Network LLC along with Hempstead Hispanic Civic Association will present their gratitude for the guest of honor.
Helen Zagaro hails from a Cuban background that revolves around countless days of challenges induced by the Communist Rule. Her childhood is a series of significant happenings and events that altered the way she looked at the world, permanently. Having gone through all what life had to offer, her miseries finally came to an end when her father did whatever he could to immigrate of America. Now that Helen landed in a place completely alien to her, she spent her life constructing upon her own self while investing into the society as much as she could. With years to struggle and determination, Helen Zagaro is now the proud owner, founder and president of Star Promoz.
The company is a giant in the promotional marketing scenario and excels in showcasing companies and products through creative methodologies that provide utmost efficacy. The company has a huge clientele with customers hailing from small entrepreneurs to multi-national industries. In accordance with her passion to give to society, she is also the proud inventor of "Brand-It Bandit", an entity that encourages giveaways and portrays the feelings of love and emotions that Helen harbors herself.
To salute her accomplishments and to honor her ventures, a portion of the event will be donated to support the Hempstead Hispanic Civic Association.
The "2013 Top 25 Advocates For Latino Empowerment" Awards are scheduled to take place on Tuesday, 7th May 2013, from 6pm to 8pm, at the Westbury Manor.
Reservations can be made by clicking HERE or calling Tracey Gittere at (516)222-0550.
About Star Promoz
Based in Central Islip, New York, Star Promoz has been in the marketing scenario since 2010 and remains privately held. With its unique promotional products, the company has continued to attract the biggest of brands towards it and has successfully promoted thousands. With products, printing, promotion and marketing under one-roof, the company remains the most preferred marketing firm for numerous brands across the country.
Contact:
Helen Zagaro
President Star Promoz
101 Sprucewood Blvd.
Central Islip, NY 11722-4623
Phone: (631) 580-6036
Fax: (631) 580-6038
Email:
Web: http://www.starpromoz.com