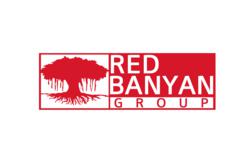 Red Banyan Group is proud to have partnered with the Henry Jackson Society on the release of this valuable report.
Fort Lauderdale, FL (PRWEB) March 28, 2013
Red Banyan Group client and respected U.K.- based think tank the Henry Jackson Society recently released the most in-depth study ever conducted on al-Qaeda terrorism in America. "Al-Qaeda in the United States: A Complete Analysis of Terrorism Offenses" provides a comprehensive look at all 171 al-Qaeda and al-Qaeda- inspired terrorist attacks which occurred in the United States from 1997-2011. The study has been praised for its thoroughness and has been featured in prominent national and international news outlets.
The report's release in Washington, D.C. last month drew a standing-room only crowd at the Center for Strategic and International Studies (CSIS). Report author Robin Simcox and former CIA and NSA Director Gen. Michael Hayden explored the details and significance of the study's key findings. The crowd of 200-plus attendees included scholars, policymakers, camera crews and top-tier journalists.
"Future attacks against the American homeland will be less organized, less complex—they're just going to be more numerous, and more likely to be conducted by citizens and long-term residents of the United States," said Gen. Hayden.
Since its release, "Al-Qaeda in the United States" has been highlighted in dozens of press outlets across TV, print, radio and online publications. In addition to featured articles in Newsweek, The New York Daily News and U.S. News and World Report (among many others), several national TV and radio segments also delved into the homegrown terrorism threat revealed by the study.
"This powerful new report challenges common assumptions about domestic terrorism and its findings will likely help shape future U.S. policy in the arenas of homeland security and counterterrorism," said Red Banyan Group Founder Evan Nierman. "Red Banyan Group is proud to have partnered with the Henry Jackson Society on the release of this valuable report, and we are very pleased that it received the widespread recognition and praise that it thoroughly deserved."
About Red Banyan Group
Red Banyan Group is a top public relations firm with a roster of diverse clients across a variety of industries. Red Banyan Group combines substantive understanding of complex issues with the experience and skills to execute campaigns that deliver results. Specializing in crisis communications, corporate public relations and legal PR, Red Banyan group provides an integrated approach to communicating rooted in strategy. Learn more at http://www.redbanyangroup.com, become a fan on the Red Banyan Group Facebook page and follow the firm on Twitter, Google+ and LinkedIn.