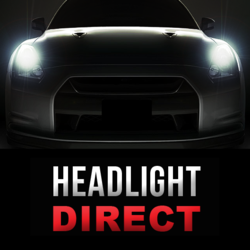 New York, NY (PRWEB) March 17, 2013
Since the launch of the automotive headlight company late last year, Headlight Direct has become the premier destination for online headlight purchases due to competitive pricing and excellent customer service. Always striving to improve even more, the company is preparing to unveil a new HID (High Intensity Discharge) headlight line that will have competitors scrambling to keep up which soon can be seen at http://www.headlightdirect.com/hid-headlights.
"Because of our unique relationships with aftermarket headlight manufacturers and our approach of listening to the needs of our customers, we are able to create designs filling the gaps in the marketplace," states Sam Teng, managing partner of Headlight Direct. With an already extraordinary selection, the new Headlight Direct HID headlight line will be of particular interest to automotive enthusiasts specializing in "tuning their rides". The new line will streamline a design normally reserved for custom work and make it more readily available to the mainstream public.
"Working with an innovative company like Headlight Direct makes what we do always interesting," says Mark Ramos, marketing team member of Route 72 Systems. With over 15 years of email data aggregation and marketing experience specializing in email lists, Route 72 Systems is well known in the industry for innovation, thus making the pairing with Headlight Direct all the more powerful.