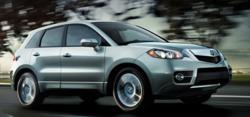 Americans are always interested in superlatives, especially when it comes to automobiles.
Wilmington, NC (PRWEB) March 27, 2013
AutoFoundry.com (http://www.autofoundry.com), one of America's hottest new automotive blogs, has just published a new feature article detailing 10 of the industry's longest lasting cars, trucks, crossovers, and sport utility vehicles. The list, compiled by the blog's staffers and written by contributing author A. Greene, uses information from a variety of sources to determine which 2013 models have the best chance of lasting several hundred thousand miles. The vehicles in the list represent a wide array of manufacturers, both foreign and domestic, including:
-Acura
-Chevy
-Honda
-Lexus
-Scion
-Toyota
By far, Toyota enjoyed the lion's share of recognition, with models from their various brands accounting for 60% of the list, including three models from Toyota, two from Scion, and one from Lexus.
The inspiration for this feature was a recent post from Keystone Auto Loans, noting that a record number of American consumers are opting for 72 month financing, meaning they are relying on their vehicles to last longer and longer. After all, it becomes very financially challenging when a vehicle for which payments are owed on a monthly basis begins to require a greater level of maintenance and repairs, steeply increasing one's monthly transportation budget.
"Americans are always interested in superlatives, especially when it comes to automobiles," said managing editor T. Brown. "Which cars are the fastest, the best handling, the most fuel-efficient, etc. At AutoFoundry.com, we tend to focus on the performance end of the spectrum, but for this feature, we wanted to dig into which cars are the best at racking hundreds of thousands of miles. Which cars are the longest lasting."
Interested parties can read the article here: The 10 Longest-Lasting Vehicles on The Road.
About the Company: Founded in 2012, AutoFoundry.com has quickly becoming a popular destination for gearheads and auto enthusiasts across the web.