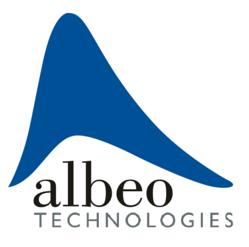 Boulder, CO (PRWEB) November 15, 2011
Albeo Technologies Inc., a leader in solid state lighting and tenth fastest growing manufacturing company in the US, announced today it was named Best of Energy Efficiency/Green Building by the Global Cleantech Cluster Association http://www.globalcleantech.org. Winning the GCCA Later Stage Award for Energy Efficiency/Green Building demonstrates Albeo's significant success in the growing cleantech industry and validates their leadership in the Energy Efficiency/Green Building sector. Albeo was nominated for the GCCA Later Stage Award by GCCA Member Cluster, Colorado Cleantech Industrial Association http://www.coloradocleantech.com in May 2011 for its rapid growth, superior technology, industry leading installations, and high value job creation.
"Our Top 10 winners are truly the best in class and companies to watch," says Ben Taube, Chairman of the GCCA. "In each category, these companies are making both broad strides in their global industries as well as working closely with their regional cleantech clusters to build sustainable green economies and jobs. We are thrilled to name them the GCCA Global Top 10 for 2011."
"Albeo is honored to win the GCCA award for the highly competitive Energy Efficiency/ Green Building category. Having installed the three largest general LED lighting projects in the United States, totaling over 1.6 million sq. ft., we have clearly demonstrated the value of Albeo's LED lighting technology" said Jeff Bisberg, Albeo Technologies CEO. "Our newest H-Series LED high bay offers the widest range of light levels available at efficiencies that are higher than fluorescent and promises to be the leading high bay solution in the market."
The GCCA Later Stage Award Top 10 winners were selected from an original pool of 4000 eligible companies represented by the GCCA's 33 member clusters. Each cluster conducted internal evaluations to nominate up to 10 companies in the 10 award categories. In total, these member clusters nominated 185 companies for the 2011 Later Stage Award. That number was later narrowed to the Global Top 30 semi-finalists and to the final Top 10 winners. Head Judge Dr. Peter Adriaens of the University of Michigan and CleanTech Acceleration Partners lead the evaluation and judging process along with 28 leading venture capital investors and cleantech serial entrepreneurs http://www.globalcleantech.org/awards/judges/.
"These are truly the best of the best for 2011," said Shawn Lesser, co-founder of the GCCA. "The selection process was rigorous and I am proud to say these awards highlight some of cleantech's strongest stories and greatest successes."
The 2011 Later Stage Award is sponsored by Grant Thornton International. A full list of all the GCCA Later Stage Award 2011 Global Top 10 winners can be found at the GCCA website at: http://www.globalcleantech.org/awards/2011-winners/
About Albeo Technologies Inc.
Albeo Technologies Inc. manufactures high quality, long-lasting LED lighting products for commercial and industrial facilities. Albeo has won 16 independently-judged product and company awards including 5 from the US Department of Energy (DOE). Albeo's 4th generation H-Series LED High Bay delivers up to 80,000 lumens and is more efficiency than fluorescent. It is an ideal solution for warehouse, cold-storage, and other general lighting applications. Details for the entire product line are available on Albeo's website at http://www.albeotech.com.
About the Global Cleantech Cluster Association
The Global Cleantech Cluster Association creates conduits for companies to harness the tremendous benefits of international cleantech cluster collaboration in an efficient, affordable, and structured way. Global Cleantech provides a gateway for established and emerging cleantech companies to gain exposure to potential investors, new markets, influential networks, innovative technologies and best practices. GCCA was founded by swisscleantech, the Finnish Cleantech Cluster, and Watershed Capital Group. The GCCA Later Stage Award is sponsored by Grant Thornton International. For more information about Global Cleantech, please visit http://www.globalcleantech.org.
GCCA MEDIA CONTACT
Lisa Ann Pinkerton
650-288-1824
Lisaann(at)technicacommunications(dot)com
###