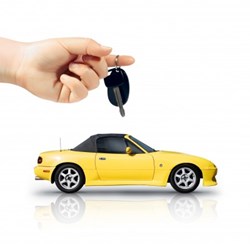 Greenville, SC (PRWEB) May 30, 2013
Getting a good auto loan that is dependable and easy to handle can be a difficult feat. Having to do the same thing with a bad credit score is much more difficult. There are far too many people have made a mistake and ruined their credit score, and are being rejected for loans by every trustworthy bank. They turn to shady loan providers that cripple them with high rates and tons of hidden fees. In the end they are much worse off than before. There needs to be a way for those with bad credit to get great loans. Car Loans Solutions has the solution.
To apply today visit https://carloanssolutions.com/apply-now2/
Car Loans Solutions has the unique ability to get absolutely anyone approved for a great auto loan. Bad credit, good credit, no credit, even bankruptcies are no longer a factor when one applies at Car Loans Solutions. And now their system is being updated and revamped. They will continue to offer the same incredible services, in fact the only change is their acceptance rate. Their approvals will go from approximately 98.6 percent to over 99.1 percent. These changes are sure to make Car Loans Solutions easier, faster, and better than ever.
About Car Loans Solutions
Car Loans Solutions is the #1 provider of national and local auto loans. Our approval process is fast! We understand that it can be embarrassing and frustrating to not be able to qualify for a car loan or student auto loan that would enable you to purchase the proper vehicle for you or your family. The approval process starts with the car lender. We provide people with the best auto lender network. Get approved for an auto loan fast! Drive your dream car home. Car Loans Solutions will never turn anyone down.