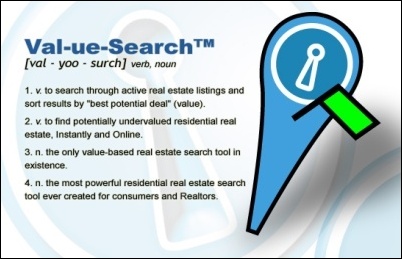 The one size fits all real estate model is no longer enough, especially with the Internet and advanced technology available today
Miami, FL (PRWEB) November 28, 2006
With the real estate market adjusting after several years of record high home prices, it is more important than ever for consumers to understand and take control of their real estate transactions. With the full launch of Homekeys.net in Hillsborough County and an enhanced ValueSearch™ tool, buyers and sellers now have faster access to information needed to make more informed decisions, the widest range of real estate choices and, best of all, the richest savings in Florida real estate.
Homekeys empowers consumers with information previously available only through time-consuming research or direct contact with real estate agents or appraisers. In addition to instant online home value estimates through the ValueKey™ tool, only Homekeys offers technology that allows consumers to quickly and easily search for Hillsborough County homes priced at or below their estimated market value. Homekeys' patent-pending ValueSearch tool uses value estimates, comparable sales and county records to find the homes on the market that appear to be the best deals. Consumers can then save a considerable amount of time by narrowing down the search to the best deals that meet their specific needs. While ValueKey and ValueSearch are not substitutes for a traditional home appraisal, these tools can be used to prepare consumers so they can make the most educated and informed decisions possible.
In today's market, the ValueSearch tool is beneficial not only for buyers but for sellers who need to understand market conditions and price fairly to attract viewings. "Today, sellers must align their home value and sale price expectations with market conditions in order to attract interest in their property," said Homekeys' President and CEO Manuel Iraola.
After consumers have done the background work, Homekeys offers more money-saving options for both Hillsborough buyers and Hillsborough sellers. Consumers who partner with Homekeys to buy a home can receive a rebate of up to 50 percent of Homekeys commission at closing. Buyers who want to use Homekeys but would like the convenience of a full-service realtor can do so and still receive a rebate of up to $1000. Sellers can list a home with Homekeys for a flat fee of $179 and receive up to six months exposure on the MLS, Homekeys.net, Realtor.com, MSN, AOL, Google Base and a plethora of other real estate web sites and pay no seller-side commissions. For an additional 1% Sellers can opt for the Sellers Advantage program, show their own home and let Homekeys provide all other services of a traditional full service realty. Either way, they can save thousands of dollars.
"The one size fits all real estate model is no longer enough, especially with the Internet and advanced technology available today," said Iraola. "Now, anyone willing to invest a little time can save significant money on their real estate transactions, without sacrificing service. This is the driving force behind Homekeys - to provide consumers with the knowledge, tools and resources to buy and sell real estate on their own terms."
Since launching in April 2005, Homekeys has sold over $72 million in properties, saving consumers over to $2.5 million dollars in real estate commissions. In addition to Hillsborough County, the ValueKey and ValueSearch tools are also available for Miami-Dade, Broward and Palm Beach county properties. Homekeys offers its flat-fee MLS and buyer rebate options in 26 Florida counties and is continually expanding throughout the Sunshine State.
About Homekeys
HomeXperts Inc. d/b/a Homekeys is a South-Florida based developer, integrator, and distributor of innovative Web-based content, applications and resources for the real estate market. The company offers Floridians more ways to buy and sell, all backed by Homekeys' innovative technology and services.
HomeXperts Inc. d/b/a Homekeys is a real estate broker in the State of Florida licensed (License CQ1019055) by the Florida Real Estate Commission, through the Department of Business and Professional Regulation, Division of Real Estate. HomeXperts Inc. d/b/a Homekeys is an Equal Housing Opportunity Corporation and abides by the Code & Ethics of the National Association of REALTORS®.
# # #