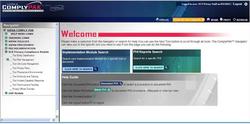 HIPAA and HITECH Compliance for both Privacy and Security can now be easy using HIPAA ComplyPAK™, a cost-effective web based software application.
Sugar Land, TX (PRWEB) September 7, 2010
HIPAA Solutions, LC is pleased to announce that the HIPAA ComplyPAK™ software Version 2.0 is scheduled for release in October of 2010. The web-based software allows any organization that is subject to HIPAA to automate the process of achieving and maintaining compliance with the legal and technical requirements of the HIPAA Privacy and Security rules and HITECH.
HIPAA Solutions, LC offers nationally recognized expertise in compliance solutions for HIPAA and HITECH. The company has provided the highest quality in cost-effective and reliable solutions for HIPAA compliance including auditing, remediation, training and legal/technical software to automate compliance since 2003.
HIPAA ComplyPAK™ is a suite of software tools that addresses compliance on an "Enterprise-Wide" basis. It is customizable and provides a complete set of Privacy and Security software tools to address critical compliance functions. The hosted, web-based approach for delivery of the application means that it is scalable to meet the needs of most organizations.
The tools automate the process of complying with the "Accounting of Disclosures" rule via an online interface that is customized for each job function to record legal information with the click of a button. Each employee job function in an organization is addressed to ensure individual compliance related to specific business processes.
In addition, an organization can conduct strong Privacy and Security audits with comprehensive remediation capabilitiy and HIPAA ComplyPAK™ is updated as required to ensure ongoing compliance with the Federal regulations.
An organization can also comply with Internal Minimum Necessary Access and Use requirements as well as the "Accounting of Disclosures" requirements for documentation using automated tools. If necessarey, employees can access a complete HIPAA / HITECH legal and technical documentation system.
The sofware also allows an organization to comply with HITECH Breach Notification, Encryption and Risk Assessment requirements. PHI use is tracked, both inside and outside the organization, including location, requests, disclosures and internal uses and access. Updated online training resource for employees is included in the software and can be customized.
In summary, HIPAA ComplyPAK™ ensures that compliance actions are taken and documented as proof of compliance. It also allows Privacy and Security Officers to effectively monitor compliance activity by employees.
Organizations that wish to learn more about how HIPAA ComplyPAK™ can save time and money associated with compliance can contact HIPAA Solutiions, LC toll free at 877-779-3004 or by email at productinfo@hipaasolutions.org.
Copyrighted ©HIPAA Solutions, LC 2010
###