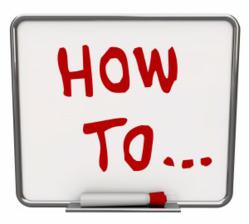 Hiring a the right contractor or home service provider is a critical decision, but there are a few steps to take to ensure that the right decision is made.
Washington, DC (PRWEB) March 20, 2013
Many people hire contractors or other service professionals on a regular basis. Some jobs require very little time and effort, such as having a plumber repair a minor problem, while other jobs require that the contractor be present in the home, often with subcontractors, for a number of weeks or even months. When hiring a service professional, security and safety are often a top concern, because the person hired, and their subcontractors, will be in a home, around a family's valuable possessions, and often interacting with members of the household.
According to the security and safety professionals at AlarmSystemReport.com, there are precautions that should be taken prior to hiring a contractor, to increase the probability that the experience will be secure and satisfactory for everyone involved. Alarm System Report is a website offering home security alarm system reviews, including ADT Security reviews and Lifeshield Security reviews.
1. Use recommendations when hiring a contractor, if possible. The best recommendations are generally those that come from a trusted friend, neighbor or family member, and if that's not possible there are websites that offer reviews of contractors. Also, before hiring a contractor, ask for their list of references, and check each thoroughly. It may be time consuming, but it can save a lot of inconvenience in the future.
2. Check the credentials of a contractor before making a hiring decision, particularly for larger and more long-term jobs. Credentials could include insurance, bonding and licenses. Another great resource to check before hiring a contractor is the Better Business Bureau. In addition to checking the credentials and insurance of the actual contractor, it's best to also do a check on any subcontractors that will be performing work.
3. Speak with any subcontractors prior to hiring the contractor. Many people rely on the contractor to handle subcontractors, but subcontractors will be in and out of the home just as much, if not more than a contractor, so it's important to know these people, just as a homeowner knows the contractor. Ask subcontractors about experience, credentials, licensing and ensure they are happy with the work environment and scope of the job.
4. Set guidelines with the contractor and subcontractors ahead of time. For example, designate one entrance of the home where contractors can enter and exit, and specify which rooms are off limits to those people performing the work.
5. Put valuables in a safe place while work is occurring. Regardless of how comfortable a homeowner feels with a contractor, it's always better to take precautions ahead of time. Place valuables in a safe or offsite location. It's also best to move any breakable items away from the area that work will be performed.
6. If a lot of work or complete remodel is being performed, homeowners may want to install an inexpensive DIY alarm system, or surveillance cameras. This could be especially important if the home's residents are staying away during the construction or remodel, and want to keep an eye on the house.
About the Company
AlarmSystemReport.com is a website created by security professionals, offering consumers unbiased reviews and comparisons of top home alarm and security systems. In addition to reviews, the site also offers consumers price comparisons and discount codes.