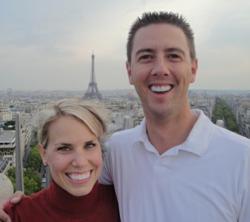 ...there are thousands of highly skilled, talented and educated Filipino workers searching for work. By bringing them all together on OnlineJobs.ph, we help employers find the best fit for their business and we help Filipinos find good paying jobs...
Salt Lake City, UT (PRWEB) November 04, 2012
Finding the best Filipino workers for an outsourcing business is not an easy task, especially if business owners don't know where to look. Without access to network of highly qualified people, job postings will never be filled with the best possible people for the job.
Finding and hiring Filipino virtual assistants just got easier; Onlinejobs.ph has more than 60,000 worker resumes in their database. When a business subscribes to Onlinejobs.ph, they have access to 60,000 of the best online workers that the Philippines has to offer. And, they can explore other employment features that OnlineJobs.ph is known for like the 'Done for You' service, the easy to use employee database search, jobseeker assessment and testing, and job postings.
Onlinejobs.ph has built a reputation among the Filipino online worker community. It's the go-to website for the best online jobs from international employers. It's also known for the scrupulous standards it requires from Filipino jobseekers, helping maintain the high quality of prospective online workers.
John Jonas, founder of Onlinejobs.ph, is enthusiastic about reaching this milestone.
"...there are thousands of highly skilled, talented and educated Filipino workers searching for work. By bringing them all together on OnlineJobs.ph, we help employers find the best fit for their business and we help Filipinos find good paying jobs to support their families."
Even with this major achievement, Onlinejobs.ph continues to improve their services in helping employers find the best Filipino workers for their business. With their other services like the done for you services and their extensive jobseeker assessment, outsourcing to the Philippines has just because easier and more fool-proof
http://www.OnlineJobs.ph, created by internet entrepreneur John Jonas, is theinternet's leading Filipino hiring website. Since 2007, John has used innovative methods to teach business owners how to increase efficiency and decrease cost by delegating labor to the Philippines. OnlineJobs.ph, along with Replacemyself.com, offers customized tools to successfully hire, train and manage Filipino virtual assistants. ###