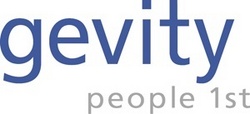 It's critical to make sure the person you hire is worth the investment, and that every new employee will improve your business performance.
BRADENTON, Fla. (PRWEB) October 30, 2008
With the economy struggling and many business retailers dependent on holiday sales, smart hiring decisions can prove crucial to a business' bottom line. Gevity's "Top 7 Hiring Tips" can help prevent employers from making costly hiring mistakes and teach them how to hire smart any season of the year.
Smart hiring practices can be a business owner's competitive edge, especially this holiday season as Americans are expected to spend 35 percent less, according to a recent Nielsen survey. Hiring capable and qualified employees can help drive sales, improve employee and customer satisfaction and maintain employee retention.
"No matter what type of business you're in, your success depends on finding and selecting the right employees," says Meredith Johnson, Chief People Officer for Gevity. "It's critical to make sure the person you hire is worth the investment, and that every new employee will improve your business performance."
The Cost to Hire
Businesses make a costly commitment in taking on new employees. Costs per new hire can range from $880 for non-exempt employees to $35,780 for exempt employees, such as recruiting and hiring executives, according to the Society for Human Resource Management (SHRM). This expense is the cost a company incurs in addition to the new hire's hourly wage or annual salary. In a declining economy topped with a projected slow holiday season, the cost-to-hire places a significant burden on businesses – especially small businesses.
Hiring How-To Tips
With advanced planning, costly hiring mishaps can be easily avoided. Business owners are encouraged to try Gevity's "Top 7 Holiday Hiring Tips" this holiday season.
1. Put it in writing. Develop an interview process that clearly sets expectations about the type of candidate you're looking for. Publish the expectations and guidelines so they are accessible to all hiring managers.
2. Double up. Don't rely on one person's assessment of a candidate's skills, even for a part-time holiday position. Clearly establish the criteria you're looking for and have at least two people interview each applicant.
3. Evaluate the whole person. Conduct an assessment that looks beyond the skills needed to perform the job. Ask open-ended questions that give you insight into how the candidate will act with customers, prospects and other employees and how they will handle a variety of challenging situations.
4. Get all the facts. Conduct background checks for all applicants. Background checks help you avoid bad hires that can lead to theft, litigation and other costly human resource issues.
5. Pay for performance. Consider offering a bonus for good performance, even for holiday help. This allows you to keep good employees and provides a goal to work toward to ensure that productivity and a can-do attitude stays front and center.
6. Follow the law. Adhere to all legal requirements for interviewing and hiring employees. If you currently work with a professional employer organization (PEO), your PEO should help you stay compliant. Your point of contact should be able to provide guidelines for your recruiting, interview and hiring processes.
7. Communicate. Keep applicants informed throughout the interview process to help ensure you don't lose that perfect hire to another company right before you're ready to make your employment offer.
Hired bad help? You're not alone.
Gevity asked its client base of more than 6,000 businesses nationwide to share their personal holiday-help-gone-bad stories. Experiences like these demonstrate the effects of bad hiring decisions:
The Chronic Crossword Puzzler – "Alice" was hired as a temp to greet customers and answer phones. She was more interested in her crossword puzzles than in customer service. After hanging up on customers, frequently using profanity, and showing up disheveled from a fist fight, she was terminated.
The Overly-Sensitive Employee – A company hired a temporary employee for holiday help. After just three days on the job, she resigned citing that the carpet was not soft enough for her.
Ms. New Shoes – A large department store hired a temporary employee for the holiday season. The employee stole a pair of new shoes from the store. The shoes did not fit, which later proved quite painful. The manager, aware of her sticky fingers, had her walk the length of the store throughout her shift that day in the stolen shoes. At the end of her shift, a security guard, who was dressed as Santa, escorted her to the interview room where she was immediately dismissed. The moral of this story – even if the shoe fits…don't steal it!
To learn more about finding and selecting the right employees anytime of the year, download Gevity's complimentary white paper offered through the Gevity Institute at http://www.gevityinstitute.com/gevity-institute/index.html.
About Gevity
A pioneer in the professional employer organization (PEO) industry, Gevity (NASDAQ: GVHR) helps clients focus their resources on running a profitable business. With 25 years of service, Gevity delivers solutions for employers nationwide through payroll, employee benefits, risk management and HR services. For more information, please visit gevity.com.
A copy of this press release is also available online at gevity.com > newsroom & events.