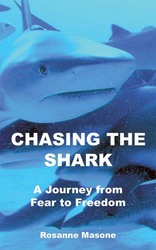 Indianapolis, IN (PRWEB) September 14, 2010
Looking for just the right gift for your Baby Boomer over the holidays? Check out these books they're sure to love!
Blast from the past: Reliving the '60s and '70s
--Expiation by Greg Messel
When Dan and Katie graduated from Ballard High School in 1969 they believed their love would last forever. But when Dan decided to attend the University of California Berkeley, the two went down separate paths. After three decades of separation, the couple gets the chance to reconnect at the dawn of the 21st century. As the rest of the world fears Y2K and the new millennium, Dan and Katie have hope for the future and a chance to reclaim their lost love.
--First Trip: Sex, Drugz, and Rock & Roll in the 70'z by Cheryl Taylor
Take a far out trip back to the flower power days of good vibes and groovy jams in First Trip, a coming-of-age story based on Taylor's own experiences as a teenage runaway in the drug world of the 1970's. Now a newspaper publisher and mother, First Trip illustrates how the lost-girl-turned-entrepreneur coped with sexual and parental abuse, hitchhiked, and encountered interesting people and life-changing events along the road.
Career advice for late career changes:
--You Don't Need Talent to Succeed by Hector R. Hernandez
With over 30 years of experience in corporate America, Hernandez shares practical and inspirational advice on career development. Readers will feel as though they have a personal life coach at their finger tips and can express their thoughts and aspiration without reservation.
--Motivation for Success by Lou Peel
Do you hate your job? Are you itching to leave? Motivation for Success gives readers alternatives to escaping a job they loath and the doldrums of everyday life. Lou Peel reveals the power of positive thinking, how to take responsibility for your actions and how to kill the excuse habit.
--Chasing the Shark: A Journey from Fear to Freedom by Rosanne Masone
Baby boomer and life coach Rosanne Masone claims sharks—yes, sharks!—played an important role in her own rescue. In Chasing the Shark, Masone describes how she faced her crippling childhood fear of water to become a certified PADI rescue diver and swim with sharks. Now, Roseanne delivers motivational speeches that include her diving experiences, and is on a quest to teach others how to change "no" mentalities to "yes" mantras.
Political and social commentary:
--Wake Up America! We're Headed in the Wrong Direction by Suzanne Vergote
Inspired by the midterm elections, self-proclaimed "reformed liberal" Suzanne Vergote shares the fundamental basics of our current political climate and explains why there is a need for a movement towards increased conservatism. The politically-charged book encourages Americans to go beyond party lines to do what is right for the country: unite, vote and send a message.
--Saving America's Cities: A Tried and Proven Plan to Revive Stagnant and Decaying Cities by David McDonald
During real estate guru David McDonald's 37 years in business, he observed time after time mistakes that hundreds of cities made with revitalization efforts—and, more importantly, what a few cities did right. In Saving America's Cities, McDonald explains what has caused the stagnation of over half of the U.S.'s 300 largest cities during the past five decades, and a step-by-step process of how to grow a "healthy" city.
All books are available at Amazon.com and BarnesandNoble.com.
FOR IMMEDIATE RELEASE
Run as is or with edits, with or without byline (by Sandy Dunwoody)
For more information or copies of books:
Sandy Dunwoody, sdunwoody(at)authorsolutions(dot)com
877-775-7551 ext. 5507
###