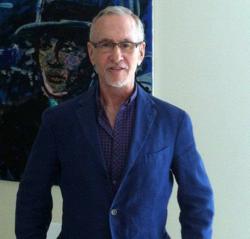 Real estate gives me the opportunity to utilize my marketing and people skills to best serve my clients and always provide a solution that's out of the box.
Los Angeles, California (PRWEB) March 29, 2013
Victor has previously starred in Season 2.
From Beverly Hills to the Sunset Strip, Los Angeles is a place where the rich and famous live large, and everyone has a dream. For the region's real estate brokers, landing a client and closing a deal can be as competitive as any casting call. Follow three real estate firms as they build up their rosters of millionaire clients, tour spectacular properties and network their way through the competitive world of high-end real estate.
On this week's episode of Selling LA "It's Always Time to Close the Right Deal" Victor has sold nearly every home on Kings Road, so when given the opportunity to sell the same home for a FOURTH time, he's determined to keep his winning sales streak alive. The challenge is that the seller bought the house just 2 years ago and tells Victor he wants to make a 35% profit. Can Victor's marketing ingenuity stretch so far as to create a miracle?
Victor Kaminoff real estate veteran having sold over $1 billion of architectural and luxury homes in Los Angeles since 1989. Previously Victor managed the national advertising account for BMW Cars and was pivotal in introducing the 7 series to the US.