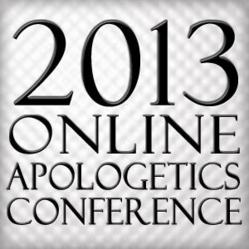 Holmen, Wisconsin (PRWEB) March 29, 2013
Athanatos Christian Ministries (ACM) continues their release of topics that scheduled speakers will be presenting at the 2013 Online Apologetics Conference. Jason Jones will be speaking on "Crescendo: Using Short Films to Change the World" at the conference scheduled to be held April 21-23, 2013. This marks the fourth year for the popular online conference.
The theme for the 2013 Online Apologetics Conference is "A Defense of the Faith is a Defense of Life". ACM's online conference will probe the connections between a pro-life worldview and a Christian worldview and call upon Christian apologists to be ready to defend life with the same level of preparedness that they defend the faith. It will call upon Christians everywhere to see a pro-life worldview as an integral part of their Christian faith and act accordingly.
Other featured speakers at the 2013 Online Apologetics Conference are: Dr. Gary Habermas, Dr. Ryan MacPherson, Dr. Angus Menuge, Dr. Holly Ordway, James Agresti, Greg Koukl, Derek Elkins, Anthony Horvath and featured keynote speaker, Steven Mosher. This year's conference will also have guest lectures by Jamie Greening and Nick Kaminsky.
Registration for the conference is available through the conference website.
About Jason Jones:
Film Producer.
Jones began his film production career with documentaries promoting human rights around the world. 2006 saw the release of the Toronto International Film Festival People's Choice Award winner, "Bella." (Previous winners include "Chariots of Fire," "American Beauty," and "Life is Beautiful".) Metanoia Films, where Jones is a producer, has several films in production.
Humanitarian.
Jones' extensive humanitarian work is directed to the human person as a whole regardless of race, creed, or ability. He is the founder of HERO (Human-Rights Education and Relief Organization), a non-profit that promotes human dignity in all stages of life through international education and relief programs; the Great Campaign which has pulled together a network of organizations with diverse mission statements to promote the intrinsic dignity of the human person as the foundation for all philanthropic and charitable works; and Bella HERO and Bella On Campus, programs aimed at promoting beauty and truth in culture by featuring free screenings of the feature film Bella for college students. Jones' most recent work has taken him to Darfur with the Persecution Project in an effort to not only raise awareness of the situation in Darfur but to aid refugees by drilling wells in the region, distributing medicine, and other relief efforts.
Grassroots Activist.
Jones has worked, since the age of 17, in various capacities and positions as an on the ground promoter of human rights. He began his activism by going door to door and since then has appeared on numerous radio and television talk shows; he has delivered hundreds of speeches from coffee shops to stadiums; and has worked on campaigns from the state house to the White House. A few highlights from Jones' 20 year career in community service include working as field director for PIRG (Public Interest Research Group) in Hawaii, as Chief-of-Staff for Hawaii State Representative Mark Moses, and as the national grassroots director for Brownback for President 2008.