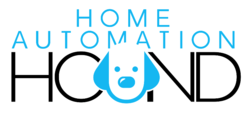 From GUIs and floorplans to website animation, this partnership represents a tremendous opportunity for integrators to really step-up their customer-facing tools.
Miami, FL (PRWEB) March 08, 2013
Home Automation Hound (HAH) today officially announced its strategic partnership with innea, the Germany-based marketing firm that specializes in developing "living architecture," marketing tools exclusively for automation integration professionals.
HAH initially launched in the Los Angeles area and has recently expanded its web presence to South Florida. The sites under the HAH umbrella provide inquiring homeowners with videos, articles, reviews and more to help answer questions about home automation systems and provide information on local service professionals. Based in Germany, innea creates virtual showrooms for the Audio/Video and Building Automation industries. The partnership allows the consumers researching home automation on HAH to view photo-realistic 3D rendering and animation samples from the integration service providers who subscribe to the site. These marketing services have made innea the destination firm of Europe, and access to such quality virtual showrooms has never been easier for home automation professionals.
Meanwhile, the leading U.S. design and consulting firm One Firefly, based in Hollywood, FL, will act as the exclusive representative for both organizations. It is One Firefly's responsibility to bring service providers to the HAH network and introduce them to the benefits of innea's living architecture tools, in addition to helping market the research Web site to consumers.
"Consumer interest in home automation is becoming more mainstream every day," said Ron Callis, CEO of One Firefly. "Companies who subscribe to the services provided by Home Automation Hound now have access to the exceptional products on which innea has become legendary. From GUIs and floorplans to website animation, this partnership represents a tremendous opportunity for integrators to really step-up their customer-facing tools."
"We continue to introduce more win-win propositions for our consumers and subscribers," George Borghi, CEO of Home Automation Hound agreed. "This new partnership with innea ensures that companies that subscribe to our service receive the best exposure in the industry and have access to even more innovative opportunities to educate their clients. It's just another step toward being the 'go-to' site for all things home automation."
About Home Automation Hound
Home Automation Hound is the first comprehensive and impartial website for learning about home automation, comparing products, and searching for trained and certified integration professionals. The site includes a rich selection of videos, system comparison data, customer reviews, articles and search tools to help homeowners find the best home automation systems and service providers in their area. For more information visit http://www.homeautomationhound.com.
About One Firefly LLC
One Firefly, LLC is the parent company to three business Units, each offering a unique selection of services geared around the custom electronics industry. Firefly Design Group is the leading design, engineering and consulting firm specializing within the integrated building technology space. Firefly Programming is a full service control system programming company specializing in Crestron and Prodigy technology solutions. Firefly Creative is a full service marketing and public relations agency that caters to the custom electronics industry's member contractors and manufacturers. One Firefly, LLC is based in Hollywood/Fort Lauderdale, Florida with additional offices in Mexico and has been operating since 2007. For more information visit http://www.onefirefly.com.
About innea
innea creates virtual showrooms for the AV and Building Automation industry. From your website to the final product, our three product lines help you step-by-step during the whole process of selling and implementing automation systems. Spark the imagination of every prospect by utilizing the iPad and our innea apps. Visit us on the web at http://www.innea.de