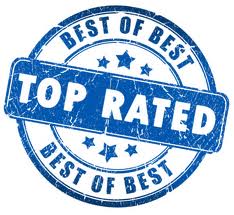 Home automation systems have changed the home security industry and now consumers can get more than just home security.
Denver, CO (PRWEB) January 23, 2013
SecuritySystemReviews.com, a leading home security review website, has just announced the launch of its new feature online: The Home Automation System Reviews section. The new feature will give consumers a list of companies that offer the best home automation systems in the market, as well as the reasons that make them stand out from other companies that offer the same service. The new website page will offer an in-depth look at each company's services and qualities that can help people choose the right automation system for their homes.
According to the security system review website, automation systems have completely transformed the home security industry. It enhances the functionality of any home security system by giving the homeowner full control of all its aspects. Being one of the newest innovations in homes, automation systems connect individual devices together creating a network of items that are controlled by a single system. This way, no one should worry about faulty wirings or leaking pipes, the system will warn users of any home problem that could endanger the home.
SecuritySystemReviews.com also noted that aside from enhancing safety measures at homes, this new system also allows consumers to live economically. Allowing for an easy transition to green living, home automation systems help save energy and other utility charges.
"Home automation systems can truly transform the functionality of a home security system and completely changed the duality of home security systems," wrote the website.
However, even with such apparent benefits, consumers must know that not all home automation services can assist them. It is for this reason that SecuritySystemReviews.com launched Home Automation System Reviews. This new website feature will offer a series of reviews focused on the best security system companies that offer home automation. The main goal of this section is to help consumers be informed on which company can offer them the best services for their unique home requirements.
Each review is created by a team of experts who undergo specific strategies to come up with a comprehensive report on the company and its home automation service. According to the site, each one is carefully discussed and processed—undergoing security system comparison—to ensure that only the top home security systems will be recommended to consumers.
Since home automation is still in its early years in the industry, not all companies can offer the same outstanding level of service. That is why SecuritySystemReviews.com recommends that consumers research about these companies, and read reviews—just as those in its website—to help consumers make the right decision.
For more details on home automation and company services, please checkout SecuritySystemReviews.com.
About SecuritySystemReviews.com
SecuritySystemReviews.com is a site dedicated to helping consumers get up-to-date news and reviews about the best available home security systems in the market. Headed by a team of experts with years of professional experience, the site is designed to provide exclusive content, performance analysis and user reviews on different wireless, cellular, and DIY home security packages. Its main focus is to help consumers make the right decision in employing the right home security system to keep their family safe.
# # #