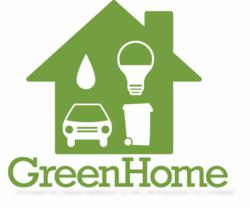 Home automation systems can significantly increase a home's energy efficiency, but it requires proper installation.
Atlanta, GA (PRWEB) March 11, 2013
Home automation systems seem to be the wave of the future. They offer not only invaluable security and protection, but also serve as a great way for a household to reduce energy usage. Home automation security systems allow homeowners to monitor security from remote locations and create the illusion that someone is home, even when members of the household are away on vacation. At the same time home automation companies offer modern security protection, these companies also provides systems that allow homeowners to control all aspects of a home's functioning, including lights, heating and air conditioning and other energy-using devices throughout the home. The systems are programmable to automatically cut down on energy usage, to make the process simpler for homeowners.
For homeowners considering the purchase of a home automation system, there are some considerations to keep in mind. The security experts at SecuritySystemReviews.com, a site providing a home security system comparison of major companies, created a list of tips for homeowners to assist in the purchase of a home automation system.
1. The first consideration for most homeowners when purchasing a home automation system is budget. Systems can run from very simple and inexpensive to very complex systems that control every aspect of a home. In addition to the cost of the equipment, homeowners will have to consider the cost of installation and the size of the home. Despite the high cost of some complex systems, many homeowners find that the systems pay for themselves in a few years because of the savings in energy costs.
2. Choose what aspects of the home will be automated. For some homeowners, it may be best to start small, for example by only automating the lights. The system can then be expanded at any time, depending on need or budget. The most commonly automated systems in a home are lights, heating and cooling, security systems and audio-visual systems.
3. Any system a homeowner may consider installing should be compatible with current systems and equipment, including the heating and air conditioning systems, security system and home entertainment equipment.
4. Choose a system with remote control capabilities. This will allow the homeowner to control systems from a smartphone or computer, from any location. This is great for energy efficiency, because for example, homeowners can change thermostat settings when approaching home, rather than leaving the system at a costly setting throughout the entire day. Systems that create heat, such as hot water heaters and heating systems use the most electricity, so a home automation system will allow homeowners to create settings that will use less heat-producing systems when they are not needed, for example when members of the household are sleeping.
5. Choose a system that offers a vacation mode. This is great for security and energy efficiency, because the system will re-create standard lighting patterns, to create the illusion someone is home, without having to leave the lights on throughout the duration of a vacation.
About the Company
SecuritySystemReviews.com, a site created by security professionals and experts in the field, is a site that offers consumers security systems reviews of top companies and equipment. Reviews also include comprehensive price comparisons, and include items such as Lifeshield Security reviews.