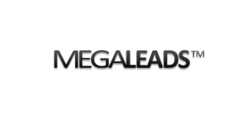 Building a great business sales leads system is an accomplishment in itself, but Megaleads knew that to truly grow, they have to make the customers their number one. It has clearly paid off and we are proud to market this brand in the online arena.
Little Falls, NJ (PRWEB) June 13, 2013
Megaleads has hit the ground running since their launch earlier this year. After their successful Beta Program, Megaleads continued to wow the Internet marketplace with the new Test Drive Program that allows online users to try out the new sales leads system without any credit card agreement. To see how Megaleads works visit the video demos page https://megaleads.com/video-demo.php. With the Test Drive Program in place, they were able to expand their customer service capabilities by launching their own Customer Care Program and bringing in a new customer care specialist on board; Charles Tedesco.
Optimizing customer service and satisfaction is at the top of Megaleads' pedestal as they continue to move forward, which is why they have officially announced that they will be expanding their staff and adding another office location in Parsippany, New Jersey. As they rapidly grew their customer base of business sales professionals, Megaleads quickly knew that the expansion was inevitable. Although their marketing partner, Route 72, is pleased to see Megaleads expand their business, even they did not expect the expansion to happen so fast. Founder and CEO of Route 72 Systems, Jim Alamia, states: "The expansion has come as a pleasant surprise to our marketing team. Megaleads has shown that if you make the effort to properly educate your customer on your product, your customer base will continue to grow. We are glad Megaleads is taking the proper steps to accommodate customer needs by beefing up their staff and adding a new location."
Although more calls are coming into the Megaleads headquarters, they have announced that they will be sticking to their guns when it comes to utilizing live agents and not taking the easy way out by initiating an automated prompt systems, even if it means hiring more customer care specialists. Online users can also follow the company's latest developments on their new Facebook and Twitter pages, both of which have close to 1500 followers combined. Route 72 looks forward to marketing the Megaleads brand. Jim Alamia states: "Building a great business sales leads system is an accomplishment in itself, but Megaleads knew that to truly grow, they have to make the customers their number one. It has clearly paid off and we are proud to market this brand in the online arena."
References:
https://megaleads.com/