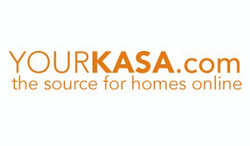 With interest rates at historic lows and a market where home values are at great bargains, the Buyer's Bundle is an incredibly helpful service to home buyers no matter how many times they've gone through the process of purchasing real estate
Atlanta, GA (PRWEB) April 28, 2009
Online real estate marketing company YourKasa.com, which offers real estate and financial services to buyers and sellers, is pleased to announce a helpful program to home buyers - the incredibly efficient, money-saving Buyer's Bundle . Walking home buyers through the steps of searching for and finding a home, getting pre-approval for a loan, assistance while closing on the property, and included moving expenses, YourKasa's Buyer's Bundle removes much of the hassle typically associated with the home buying process.
An all encompassing set of real estate marketing and financial assistance services for home buyers, the Buyer's Bundle begins with pre-approval for a loan by YourKasa, which then matches consumers with an experienced real estate agent in their area to help search, negotiate, and fill out the necessary contracts. At closing, YourKasa provides the pre-approved loan amount with competitive terms and rates as well as $250 worth of covered moving expenses. The advantage to home buyers, of course, is that they get an end-to-end solution that is seamless.
"With interest rates at historic lows and a market where home values are at great bargains, the Buyer's Bundle is an incredibly helpful service to home buyers no matter how many times they've gone through the process of purchasing real estate," said Neil Terc, President of YourKasa. "Because it simplifies and streamlines the home buying process, the Buyer's Bundle service lends a helping hand to first-time home buyers, individuals, couples, and families of all means." Sign up now and YourKasa will send you a free list with pictures of foreclosed and discounted properties in your area. You can also get more information on YourKasa's Buyer's Bundle and its benefits by calling the free recorded message at 1-866-200-5250 ext. 7 or by visiting http://www.yourkasa.com to learn more about the available real estate marketing services.
About YourKasa.com:
YourKasa.com is a feature-rich online real estate services site that provides home buyers and sellers with the necessary resources to assist them through the buying and selling process. The site also provides sellers with the ability to market their homes to a large, targeted audience and enables potential buyers to view thousands of real estate property listings online via detailed profiles, pictures, and maps. For more information, visit http://www.yourkasa.com.
###