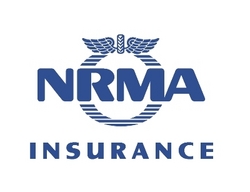 Traditionally, thieves have tended to focus on jewellery, including watches, rings, bracelets and earrings
Sydney, NSW (PRWEB) December 10, 2008
Electronic items - particularly digital cameras - are high on the wish list of NSW thieves, according to new research by NRMA Insurance.*
Aside from digital cameras, other electronic items in the NRMA Insurance Thieves Wish List included games consoles, MP3 players, laptops, mobile phones and TVs. Cash, purses, handbags or wallets, watches and jewellery also made the list.
The insurer estimated that household theft costs the NSW community around $45 million a year.
According to NRMA Insurance spokesperson John Hallal, the modern day thief has shifted their focus.
"Traditionally, thieves have tended to focus on jewellery, including watches, rings, bracelets and earrings," explained Mr Hallal. "However the technology boom hasn't gone unnoticed by thieves and they realise that most electronic items are popular, portable and valuable.
"MP3 players in particular are becoming increasingly targeted and now sit at number four on the list. Only two years ago they were ranked at ten.
"Many of these items are easy to pick up, and can even be put into pockets, allowing a thief to make their get away far more easily."
Mr Hallal said many electronic items were also easy to sell second hand. However, engraving a driver's licence number on these types of items can be an invaluable deterrent for thieves.
The revelations come as a timely reminder as we approach Christmas, a time where households tend to spend up big and leave their home behind for holidays.
"If you're shopping ahead, don't leave wrapped gifts on display in your house where thieves looking in may see them.
"And after Christmas, it is also important to remember not to leave the packaging of expensive items outside waiting for collection. This only alerts thieves to the types of contents you have in your home. Cut the boxes up and put them in your recycling bin," added Mr Hallal.
NRMA Insurance Thieves Wish List
Number Item
1 Cameras
2 Cash
3 Game consoles
4 MP3 players
5 Laptops
6 Jewellery (not incl watches)
7 Watches
8 Mobile phones
9 Televisions
10 Purses/handbags/wallets
NRMA Insurance suggests these tips to help deter burglars:

Lock the house every time you go out;
If going on holidays, ask a trusted neighbour to keep an eye on your house and collect mail and newspapers; Don't leave packaging for expensive items around your home or in the driveway;
Keep your home looking lived in with open blinds and timer switches on lights;
Never leave a message on your answering machine saying you are not home;
Mark your driver's licence number and state on the back of all electronic valuables;
Keep your car keys somewhere safe as home burglars may steal a car if the opportunity presents; and
Secure garages and garden sheds and remove valuables from your garden.
NRMA Insurance offers premium reductions on Home Contents Insurance policies for homes with approved alarms in NSW and the ACT.
For more information on home security, visit http://www.nrma.com.au/security-monitoring
Based on NRMA Insurance claims data, 2007-2008.
Insurance Australia Limited ABN 11 000 016 722 trading as NRMA Insurance. When making decisions about the product you should consider the Product Disclosure Statement available from NRMA Insurance. NRMA Home Security is provided
by Insurance Australia Limited NSW Master Licence No. 409604820, ACT Master Licence No. 17501127
About NRMA Insurance
NRMA offer insurance within NSW, ACT and TAS. NRMA offers car insurance, home insurance, business insurance and more.
###